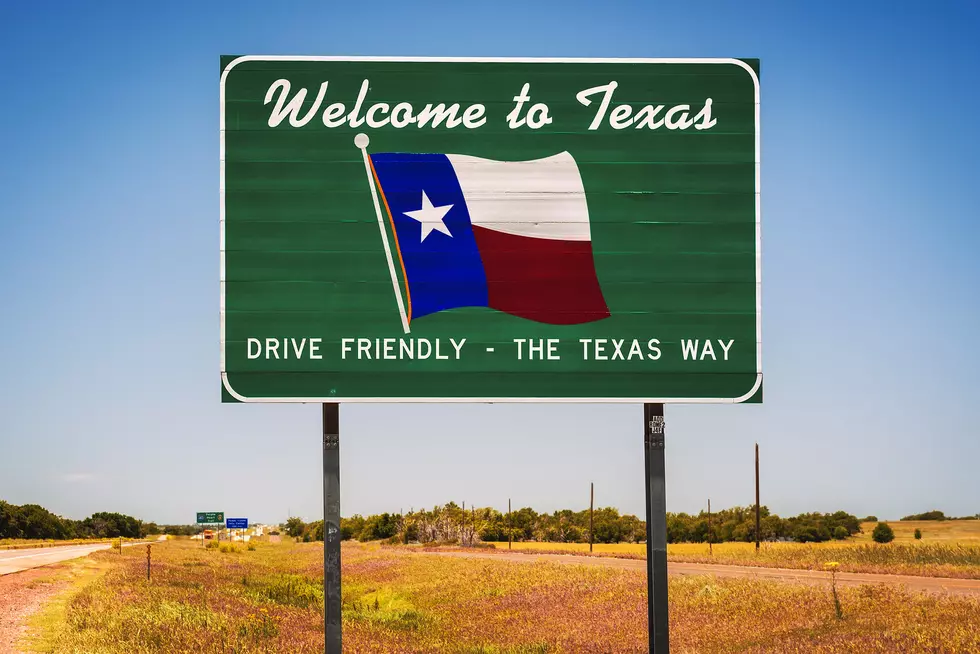 It's Funny the People Who Don't Realize Texas is a Big State
miroslav_1
I saw a stat the other day that really made me laugh. It really also made me remember how much people who are not from Texas don't really get Texas. They really don't get the fact that Texas really is a huge state.
Traveling is not as easy as one might think. I was randomly doing some research and saw this stat:
There's a town in northwest Texas called Dalhart that's closer to six other state capitals than it is to Austin:  Santa Fe, New Mexico . . . Oklahoma City . . . Denver, Colorado . . . Cheyenne, Wyoming . . . Topeka, Kansas . . . and Lincoln, Nebraska.
First of all, yes we know where Dalhart is located. To think that Dalhart is in fact nine hours and fifteen minutes from Austin, our state capital. That blows a lot of people's minds.
I remember when I was working as the music director at my college radio station back in the early nineties. I would constantly take calls from record reps. They would always offer me these great concert tickets to some great shows.
I mean that is a dream job, right? So many concerts so little time. The so little time was really accurate. I remember having to turn down all of these shows. Why? I would get the call on Tuesday and hear "Hey there is this great show Thursday night in Austin. Do you want to go?"
Yes, I would love to go but then I would have to explain that after my classes on Thursday I sure couldn't drive on down to Austin to make it there in time. Oh, and I am in college so I can't just afford a last-minute flight either.
They thought my getting to Austin was a day trip and so easy to do. I had to constantly remind them that Texas is a big state and that drive would take me sixteen hours round trip.
Not an easy trip and make it to class the next morning. The fact that we could make it in a shorter time to six other states than we could to travel within our own state is crazy. This is probably why we hear so much about how we really should be our own country.
Trip to Dallas Taking 287 The Things You See
25 Landmarks of Amarillo and the Texas Panhandle
This Florida Man Can't Handle All the Texas of the Panhandle
Shhhh...keep yer voice down low! You don't want to scare the little bloke off.
Stay close and keep quiet as we take an incredible journey: following a
YouTuber from Florida
, The Daily Woo, as he makes his way across the rugged Texas Panhandle landscape.
Yo won't believe what catches this big bloke's fancy!