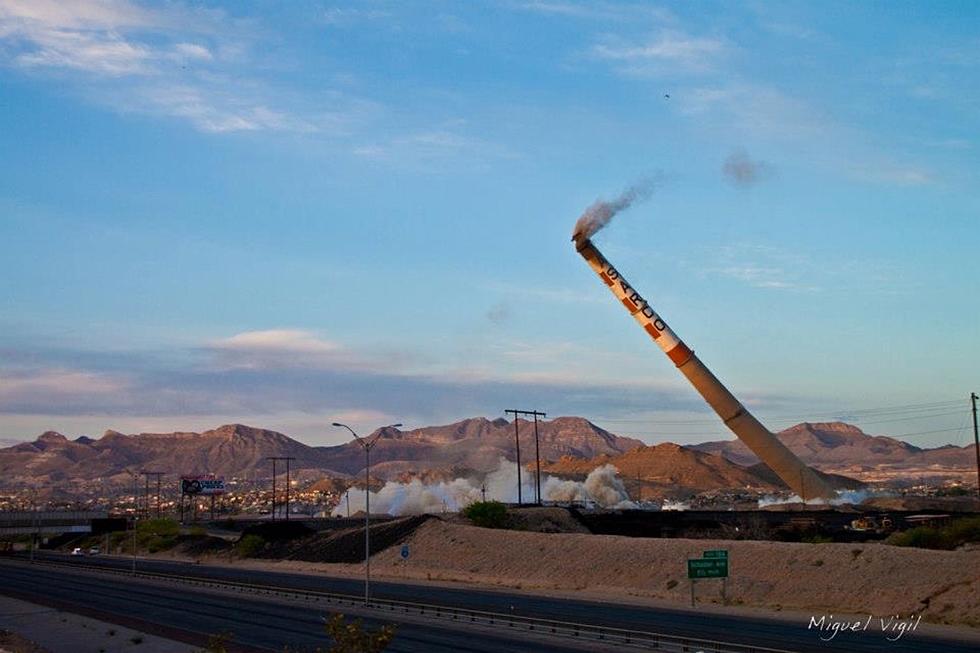 Is ASARCO Finally Being Sold 8+ Years After Its Stacks Came Down?
Miguel Vigil
It's been eight years plus a few months since the Asarco smokestacks came down, so what is the current status of the smelting plant? 
In 2013, the Asarco towers were demolished as part of an effort to clean up the smelting plant amid concerns about the site's environmental impact. 
For over a century, the American Smelting and Refining Company (ASARCO) site was an iconic landmark, mainly its concrete chimney smokestacks that once processed several different metals from ore to lead, zinc, arsenic, cadmium, and copper. 
After UTEP had been eyeing the land for years to build additional student housing, a park, and recreational facilities the University of Texas at El Paso and the Board of Regents of the University of Texas System approved to open negotiations to purchase the 458-acre parcel for about $17 million in 2016.
But then, in 2020, UTEP canceled its plans to purchase the land because of an increase in maintenance, monitoring, repair, and environmental control costs that tallied up to $7 million.
Now, according to El Pasos Inc., ASARCO may have a new buyer in the near future. Their Whispers section hint that "a new deal may be in the works to sell the land." 
Growing up traveling from California to El Paso, the ASARCO smokestacks served as a welcome-home beacon, knowing that once we came across it off I-10, we were less than five minutes away from our family home in Sunset Heights.  
Although ASARCO was a huge source of pollution for the borderland, it was also very profitable for many. While it brings back some core memories from my childhood and many others, closing the smelting plant down was ultimately the best decision not only for our community but for our environment.  
And while we wait to hear who will be buying the land, we can't help but wonder what might be planned for the historic site next. 
What would you like to see get built at the former ASARCO site?
Socorro's El Charlatan 12-Course Chef Curated Menu in Mouthwatering Pictures
Here's Where To Find All 9 Of El Paso's Balloon Mural Series: