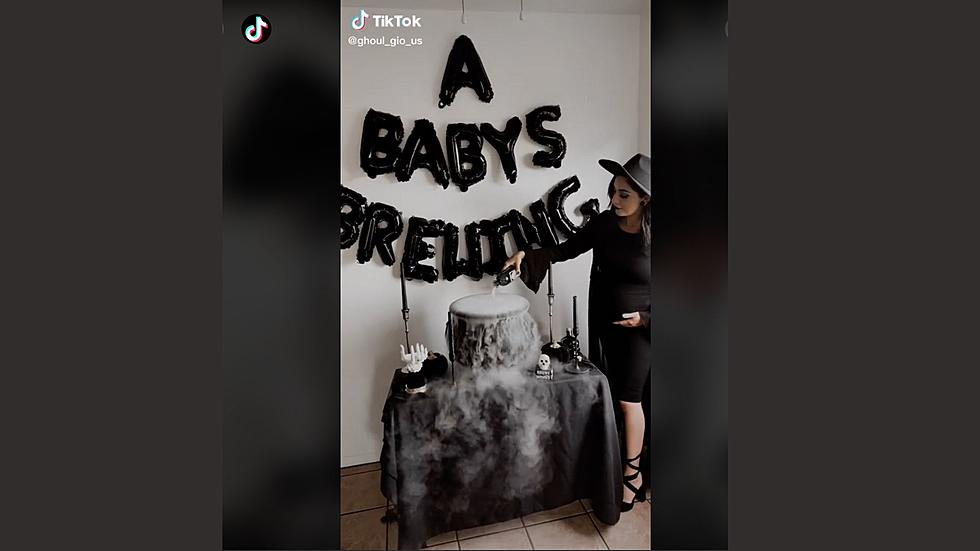 How to Recreate the Viral Halloween Themed Gender Reveal
ghoul_gio_us via TikTok
I am planning to have a small Halloween-themed baby shower in October and have tons of people send me this viral TikTok video.
As you can see, it is every witchy momma's dream! The cauldron, the balloons, the outfit, it is all on point. What is really cool is Giovanna actually responded to me to share some tips on how to recreate this whole glorious setup.
For her main setup, she did use dry ice and warns everyone to be careful when using it.
As for the colored smoke cauldron, Giovanna used smoke bombs, which she shares about how that can go wrong in this video below.
Now, these tips don't have to be just used for kid parties or baby showers, feel free to use them for your next Halloween party. I am looking around to see what local companies are already planning their Halloween setups and goodies, so I can plan ahead. You never know if we are all going to have to sit at home again this Halloween.
I really hope not because I totally want to try out this setup. Below Giovanna shares one last video of where she got all her stuff, since people like me, continue to ask her questions. If you know anyone locally who could help me recreate this, I would love to connect with them. Feel free to send me an email at Emily.Slape@townsquaremedia.com
El Paso High Ghost Girl & 14 Other Undeniably Creepy Listener Submitted Ghost Pics