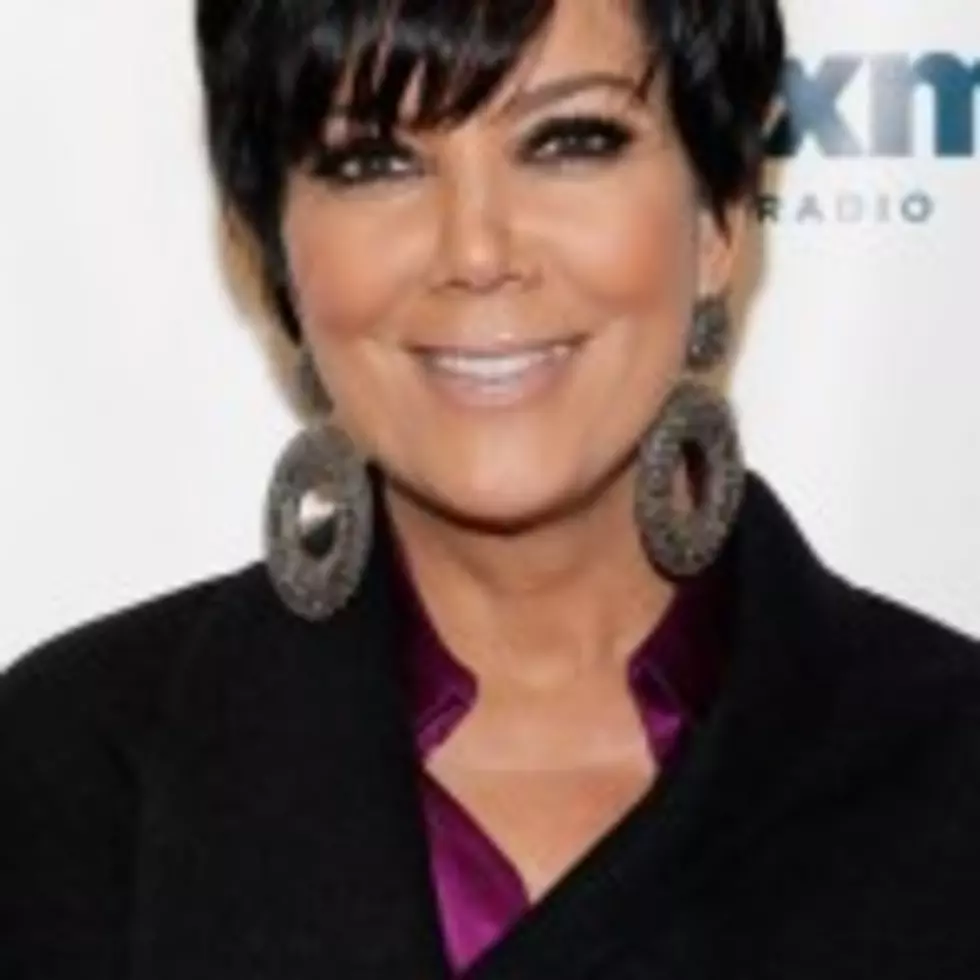 Hollywood Dirt: Kris Jenner in Trouble over 'Indian giver' Comment
KRIS JENNER vs. NATIVE AMERICANS - WHO YOU GOT???: Kim's mom, KRIS JENNER is in some hot water this morning after calling Kris Humphries "an Indian giver" on 'Good Morning America' for asking that her daughter return the $2 million engagement ring he gave her.
That phrasing earned her a scolding from a Native American rights group, which issued a statement saying, "The phrase 'Indian giving' is wrong and hurtful. The cultural values of Native Americans are based on giving unconditionally and empowering those around them."
TODAY'S KARDASHIAN KAOS: After enduring one day of interviews about her split from KRIS HUMPHRIES, KIM KARDASHIAN high-tailed it out of Australia yesterday.  She was scheduled to make an appearance Saturday at a horse racing event, which would have paid her $153,000 for one hour, but decided to return home to Los Angeles instead.
1. Radar Online reports the estranged couple may not be that estranged after all. According to a friend of the Kardashian family, "Kim and Kris have spoken on the telephone, and are frequently exchanging text messages on their BlackBerrys. Kim is absolutely numb and was truly surprised and shocked at the backlash she has gotten since she decided to file for divorce."
2. As "truly surprised and shocked" as Kim may be, the Kardashian family friend says there's pretty much no chance of a reconciliation. "Kim clearly sees that they are just two completely different people, that never should have gotten married."
"Even though Kris said earlier in the week he would do whatever it would take to save his marriage, he is now accepting that the relationship is over." As if on cue, Kris was spotted in his hometown in Minnesota yesterday without his wedding ring ...
Interestingly, it looks very much like the photo of Kris WITH a ring published Tuesday. Either it's been Photo shopped or Kris needs to buy more workout clothes ...
3. TMZ says things started to fall apart between Kim and Kris while they were negotiating their prenup. Insiders say that over the summer, the couple had various meetings with lawyers, and were constantly complaining about how they were being treated by each other. Word is the main sticking point in negotiations was how much of a cut Kris would get from their wedding payday.
MICHAEL JACKSON MADNESS - CLOSING ARGUMENTS SET IN CONRAD MURRAY TRIAL: Lawyers delivered their closing arguments in the manslaughter trial of Dr. Conrad Murray, who's being accused of causing the death of Michael Jackson two years ago. The jury will begin deliberating this (Friday) morning.
Prosecutors argued: Murray repeatedly lied to paramedics and doctors about administering Propofol, showing a "consciousness of guilt", Propofol should never be used outside a hospital setting and that alone is gross criminal negligence, that it took Murray 20 minutes to call 911, Murray spent a lot of time picking stuff off the floor and putting it in a trash bag while paramedics worked on Jackson, Murray kept almost no medical records.
Murray's defense attorney countered by saying: Yes, the doctor made mistakes, but none rose to the level of a crime, star prosecution witness Alberto Alvarez contradicted himself several times, if it was anybody else but Michael Jackson, there wouldn't be a trial, they're trying to convict Murray for the actions of Michael Jackson.
BABY POOP - JESSICA SIMPSON WON'T WED UNTIL BABY ARRIVES: According to 'People' magazine, JESSICA SIMPSON and her man have officially decided to put their wedding plans on hold now that her pregnancy has been confirmed. A pal tells the mag, "They're both still really committed to getting married...it's just going to be at a later date now [because] they really want to enjoy this time in their lives."
DOCTORS TELL RIHANNA TO SLOW DOWN: Earlier this week, RIHANN was forced to cancel a couple of shows in Sweden after being hospitalized, and now doctors are reportedly warning her to slow down for the sake of her health.
According to The UK Sun, Ri-Ri  has been drinking tequila shots every night while on tour and staying up until 8 am recording her new album after each show. A source said, "Rihanna is running on empty but she's still...living it up.  Doctors are worried she's overdoing it." Word is she's been orderd to avoid club and bars.  "Otherwise she'll be vulnerable to more illness."
ROMANCE REPORT - JESSICA BIEL WON'T KISS AND TELL: JESSICA BIEL won't dish on her relationship with JUSTIN TIMBERLAKE, but made it clear to 'Elle' magazine that she's in no rush to become a wife and mom. When asked if she plans to marry and have children, Biel responded, "Sure, of course...at some point. But I don't feel pressured. I was never one of those girls who dreamt of my wedding and my Prince Charming." As for where thing stand with Justin? She demurely answered, "A girl doesn't kiss and tell