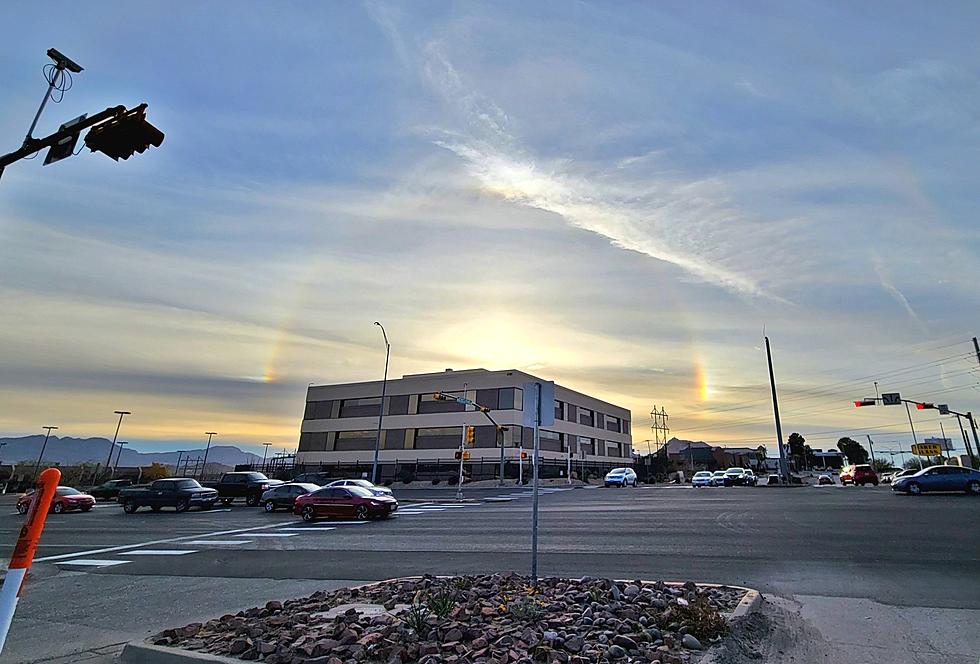 Here's Proof the El Paso Sky Can Be Marvelous From Time to Time
Veronica Gonzalez
There are some moments you are lucky and get to see something spectacular in El Paso. Whether it may be seeing a dance off between the Whataburger dude and the Chik-fil-A cow or something in the sky. There have been some cool things you may or may not have seen high up in the El Paso sky.
Enter your number to get our free mobile app
I have even shared some of the amazing sights I have come across myself. We can't forget the time I shared the pictures of the dark rays of strips up in the sky.
Then another time was when I shared some pictures of clouds with some unique shapes. Just recently I had shared about Anthony Vela who you will see flying around directly above you.
Another was the big X formed by the smoke from the jets that Airman Ryan Lancaster took. It certainly is nice to know the El Paso sky can surprise us every once in a while.
Even though it didn't rain near N. Mesa and Executive Center on Tuesday it seemed like it did. Simply because of the late afternoon sight in the sky that day.
I was heading on my way home after wrapping up my shift at the station nearby. Once I got to the lights at the Executive Center and N. Mesa intersection I just had to take a picture.
There was this beautiful rainbow beautifully placed above the building at the corner of that intersection. This should also be proof that the El Paso sky can be phenomenal often.
READ ON: Weird, wild UFO sightings from throughout history