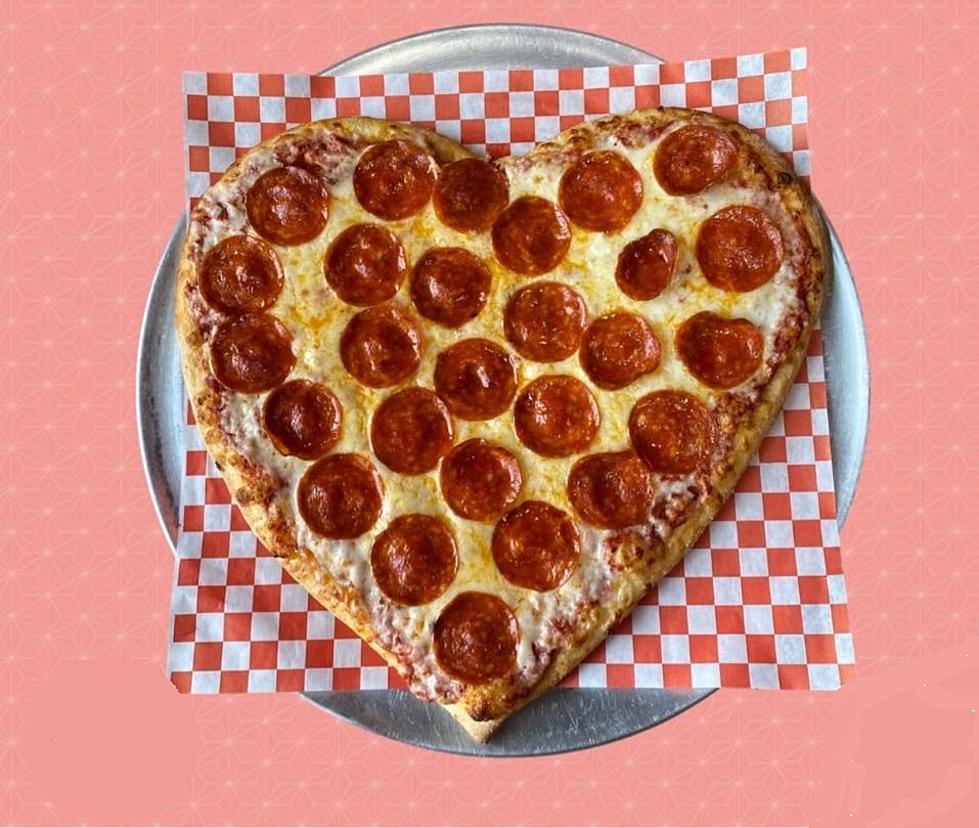 Where You Can Grab a Heart-Shaped Pizza in El Paso for Valentine's Day 2022
Sun City Slice
If your plan is to cook a romantic dinner on Valentine's Day maybe you don't have to go to all that trouble. Maybe your honey would rather have a pizza.
And with Valentine's Day falling on a Monday this year, who wouldn't mind forgoing a night out or the fancy, home-cooked meal and the effort that goes with it in favor of a pizza for dinner.
Enter your number to get our free mobile app
Don't @ me, man. Pizza is a perfect choice on the most holiest day of love. Especially if (A.) the plan is to stay in, and (B.) it's cooked into a heart shape.
So, go on, let them know how much you a-dough them with a heart-shaped pizza. It's romantic and cheesy, and might be enough to get you a slice ... if you know what I mean, and I think you do.
Sun City Slice
Sun City Slice on 1505 George Dieter, 6450 N. Desert, 12101 Eastlake will be making their Heart Pizza available through the end of February at all 3 locations.
The Pizza Joint
If you live downtown or on the west side, The Pizza Joint has your pizza-loving back (and stomach). But the heart-shaped pizza will only be available on Valentine's Day, February 14. When you order, just request it heart-shaped.
Locally Owned National Chains
National chains  Papa John's, Pizza Hut, Marco's Pizza, Peter Piper Pizza, and Boston's Pizza with locations in El Paso are all in, too. Prices and participation vary so check with your neighborhood franchise for details.
Top El Paso Spots for Memorable Valentine's Day Photos