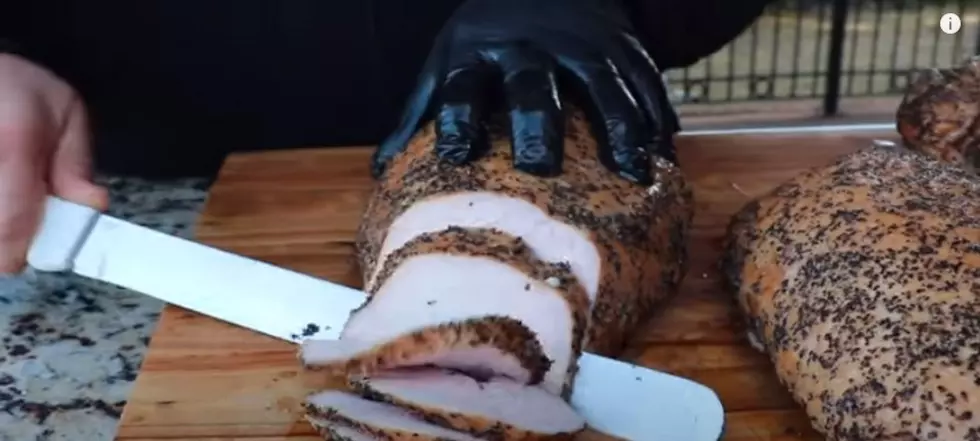 Give Your Thanksgiving Turkey One Of These Tasty Texas Twists
Photo, Youtube/howtobbqright
Here in Texas, we've elevated bbqing and smoking meats to an art form. If you want to apply a little Texas Tasty-ness to your turkey this year, try these ideas.
You've probably been enjoying a turkey meal every Thanksgiving that you've been alive. I bet you've been cooking it the same way year after year too, huh? This year, switch it up a bit with these Texas twists.
Smoke that sucker. If you want juicy, smoky turkey breasts, you can follow this guys lead. Watch the video or read the directions here.
That's for breasts. If you want to do the whole turkey, here are a couple of ideas. First, you can try this one. Or, you can do it this way. Of those two, I think I'm going with the second one.
If you have one of those cool pellet grills, you can easily  smoke your turkey breasts this way.
If you want to simply bbq it, things are a little bit easier. Just follow these steps and make whatever spice, seasoning, sauce, etc, additions or substitutions you want.
Have fun with it but remember to allow plenty of time. This is not a "spur of the moment" thing, it's going to take a while.
Also, remember this. Thanksgiving is only a day but you can enjoy these tasty Texas turkeys anytime you want.
No need to wait a year to enjoy all this deliciousness.
The Many Amazing Concert Venues El Paso Has, Had And Will Have
The Many Amazing Concert Venues El Paso Has, Had And Will Have