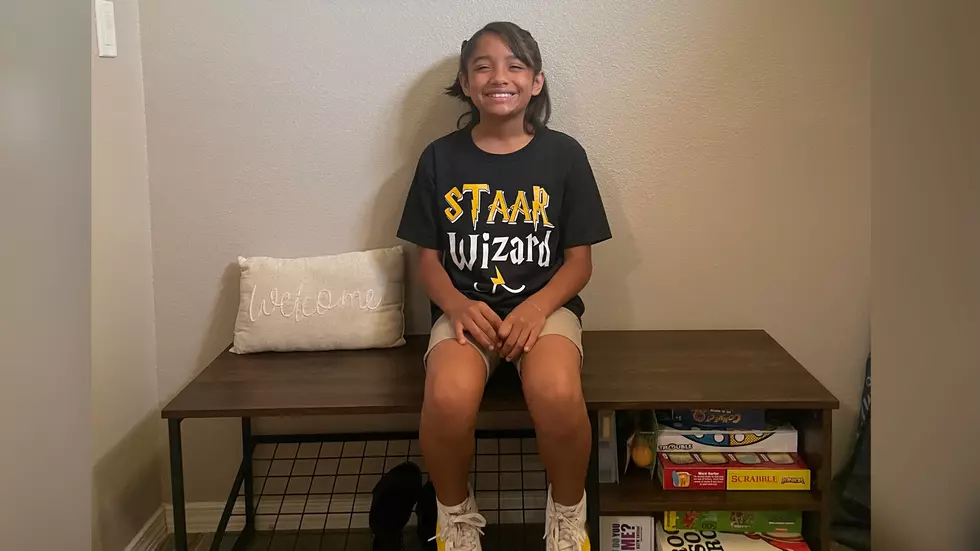 El Paso Teachers and Parents Share What They Really Think About STAAR Testing
Courtesy: Sarah Zambrano
Alright, so I opened Pandora's box and went ahead and asked teachers and parents what they REALLY thought about their children taking the STAAR test this week. To no surprise, most hated it!
Let's back up a little though just in case you don't have children and are wondering what the heck STAAR is.
STAAR is NOT the name of one of the Kardashian's kids. STAAR is the state's testing program that is based on state curriculum standards in core subjects including reading, writing, math, science, and social studies.
The STAAR test is designed to measure what students are learning in each grade and whether or not they are ready for the next grade, but the real question at hand is: Should an end-of-the-year test determine whether or not a student is learning or not? What if the student is just horrible at taking tests!
Well, that's why I asked local teachers and parents to tell me how they really felt about STAAR testing in one word or one sentence. Some responses involved a few cuss words but for the sake of the children I'll leave those cuss words out. (But just know that people are really really angry!)
What Do You REALLY Think About The STAAR:
One parent put it plain and simple for us: BS
A few parents provided simple one-word answers that included useless, stupid, unnecessary, and pointless.
And some parents provided a few more words:
"Waste of time and resources."
"One end-of-the-year assessment should not determine where a child stands in their academics."
As for teacher's thoughts on the STAAR test?
"It's the worst thing ever created!"
"Too much pressure on students!!"
"Terrible!"
But wait! Not everyone is against the STAAR testing:
One lone wolf shared his thoughts on standardized testing by saying, "Not enough! These kids don't know sh** nowadays. It's scary for the future."
Well, whether you love it or hate it, the STAAR test is here to stay until further notice. So, to all the teachers and student's out there tackling STAAR testing this week, I send nothing but positive vibes your way!
La Nube: The Shape of Imagination
Court Del Norte Motel