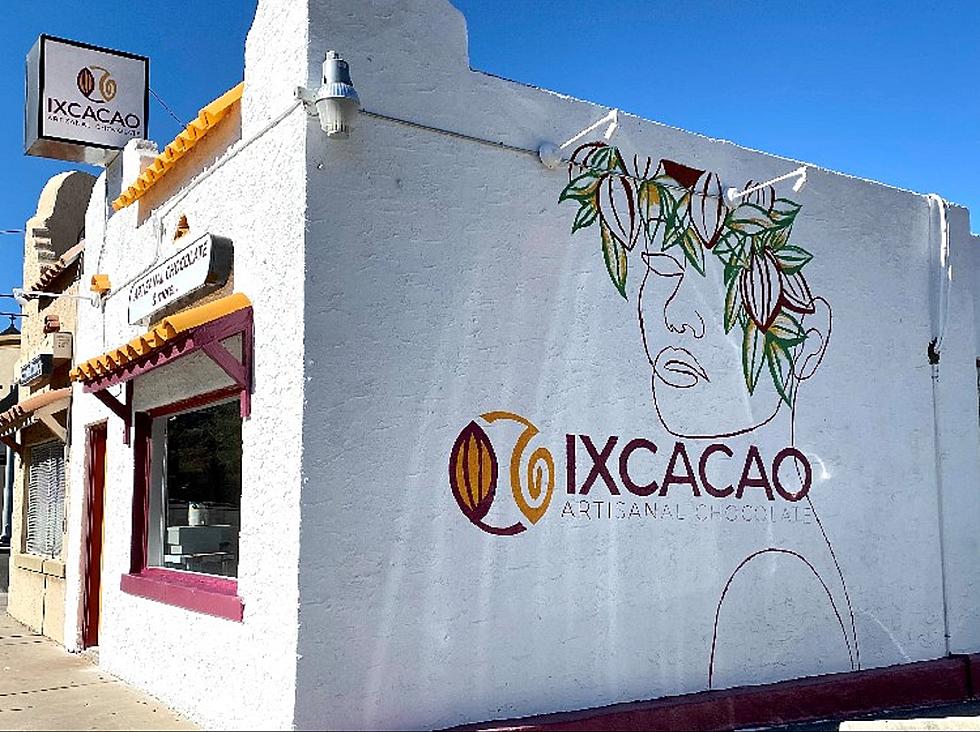 New Sweet Shop Debuts Vibrant Flavors Of Mexican Cacao In El Paso
Caleb Campos
Ixcacao, a new chocolate shop, debuts its authentic Mexican artisanal cacao chocolate in downtown El Paso.
Located near the corner of N. Mesa and Rio Grande Ave., Ixcacao has moved into the former Fudge-N-More sweet shop bringing Mexico's cultural and vibrant flavors to life in El Paso.
Mexican cacao is derived from the cacao plant native to Mexico and is very different from milk chocolate. Cacao dates back to when the Mayans, Aztecs, and Olmecas made dark cacao beverages spiked with chiles, seeds, and other regional ingredients.
Ixcacao, pronounced (Ish-Kuh-Kah-oh), represents the Mayan Goddess of Chocolate. Her name in English, which loosely translates to Cocoa Woman, was one of the central figures in Mayan creation myths, including being worshiped as a fertility goddess.
Unlike the sweet sugary concoctions that Western palettes are accustomed to, Mexican cacao contains higher antioxidants than processed products with little or no added sugar, which lends to its subtle, aromatic, and smooth flavor.
Native El Pasoans and partners Alex Luna and Caleb Campos spent months traveling, researching, and seeking out the best and highest quality cacao to bring the authentic and traditional Mexican cacao chocolate to El Paso.
Both Luna and Campos were meticulous to ensure that all the details behind their product exuded tradition and excellence. From the bonbons' presentation down to the customized box, constructed with a magnetic clasp, the package itself serves as a keepsake featuring the Ixcacao logo of a cacao seed before and after it has been cracked opened.
Ixcacao offers high-quality artisanal Mexican cacao made entirely by hand using custom molds and 60% cacao butter for each bonbon filling.
The confectionery showcases a total of 23 signature flavors including borderland favorites such as Gansito, Mazapan, Rompope (Mexican Eggnog), Café de Olla, and a few vegan options.
Since opening the sweet shop has had great success and response thanks to word of mouth and its wine and cacao gift box sets.
Apart from its signature candies and chocolate bars, Ixcacao creates specialty and holiday features such as their bunny heads for Easter and giant shimmery flowers for Mother's Day.
The sweet shop also plans on eventually expanding their bonbons to include a spirit line starting with their Mezcal and Orange flavored candies along with a wine and coffee menu.
Until then, don't hesitate to swing by and discover the world of Mexican cacao and indulge in these delectable, creamy, and utterly mindblowing authentic bonbons now available in El Paso, TX.
Disney Coco-Inspired Mural Pays Homage To Abuelita's Across The Borderland
Gallery — Every Movie Theater Candy, Ranked: