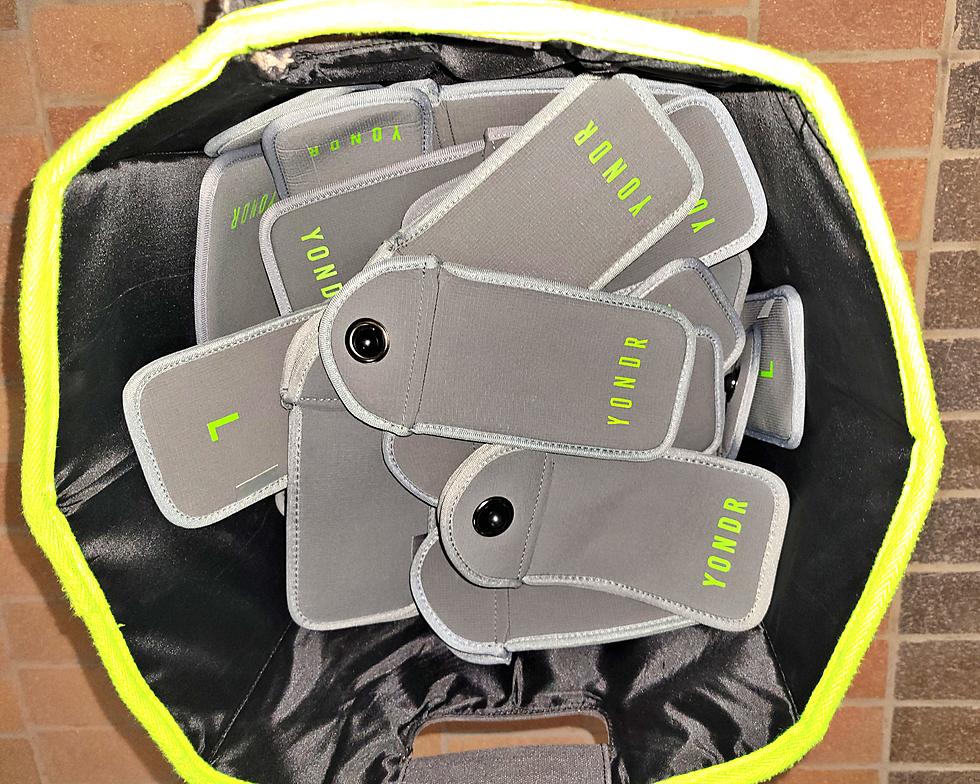 El Paso Poll: Can El Pasoans Handle Being Phoneless for a Show?
Veronica Gonzalez
The last time I remember a no-phone policy at a comedy show was the last time Jeff Dunham came to El Paso. Except, the time Jeff Dunham came to El Paso I don't remember having someone locking my phone inside a phone case holder then. During Jeff Dunham's comedy set if security saw you pull out your phone they sure as hell would tap you to put it away immediately.
Enter your number to get our free mobile app
But a lot of us were taken back when the security staff took our phones and securely locked them inside a cushiony case. Now I am not sure if you have ever been through this kind of procedure before but it was a first for me. The no-phone policy was in full effect at Kevin Hart's show in El Paso which is something he has followed for years now.
But your phone wasn't the only electronic gadget they had locked up inside the case before entering Abraham Chavez Theatre. If you were wearing your smartwatch the security staff had also thrown the watch in with your phone.
I bet some of you had the same facial expression and reaction as Kevin Hart did (below) during the "Grandpa Staring" skit.
I just gotta say if you're the type to consistently check your phone get ready to be without it for a while. But honestly, Joey Wells and Kevin Hart's jokes were so hilarious you probably won't be phased by being phoneless.
But once the show had started the first opening comedic act Joey Wells had mentioned some of you got away without those cases. Now what I want to know is how some of you managed to get through without having your phone and smartwatch securely locked inside the grey cases.
So if you're going to attend one of the upcoming shows you are now aware. So whatever you do make sure you get your group our couple pictures before walking past the security table. The only thing some people may find difficult being without a phone is not being able to check the time. Share your thoughts about Kevin Hart's show and the phone guidelines in the poll below.
MORE: Some of the Memes & Tweets That Have Made Us Laugh (and Maybe Think)