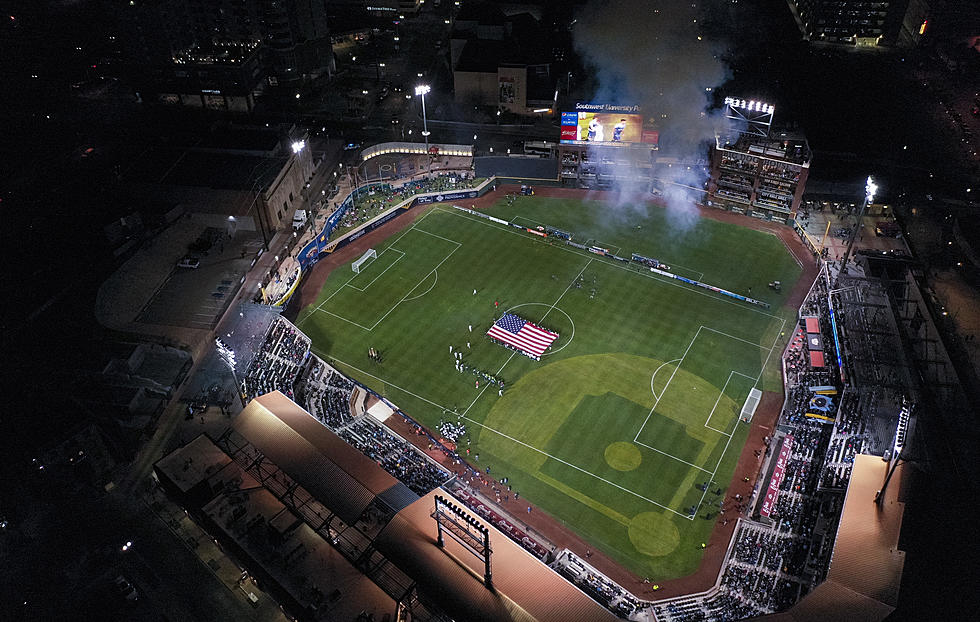 El Paso Needs an Outdoor Stadium and Not a Downtown Arena
Ivan Pierre Aguirre
I was having a conversation this morning with an expert in the sports and entertainment world. We discussed some local topics and then, I brought up the downtown arena. There has been little movement in 2019 on the $180 million project, which passed in the 2012 Quality of Life Bond Election. That is when this expert suggested to me that we replace the downtown arena with an outdoor multipurpose facility. I was intrigued, to say the least. The more we talked, the more it made sense for all the right reasons.
Summer is right around the corner and the El Paso Locomotive FC are two months into their inaugural season in the United Soccer League. The team is playing its home matches at Southwest University Park, the home of the El Paso Chihuahuas. The stadium's grounds crew has done a magnificent job getting it ready for both baseball and soccer. However, the Locomotive's home is supposed to be temporary until a new soccer specific stadium is built. Instead of hassling over the location, cost, and completion date of the new stadium, El Paso's political difference makers can do something smart to solve these problems and at the same time, address a separate dilemma that has plagued the city for years.
Since it was passed in late 2012, the proposed multipurpose entertainment and performing arts center has only cost taxpayers money while Max Grossman has fought for Duranguito. While he has waged this legal battle, the cost of building a new 15,000-seat or larger arena is well over $300 million. If you consider this downtown location that Grossman has been so passionate to preserve, a state-of-the-art outdoor multipurpose facility that houses the El Paso Locomotive FC is perfect. The proximity to El Paso and Juarez is a huge win and it can be built in a way that pays tribute to Duranguito, like Southwest University Park incorporated with City Hall.
If you go back to 2012, the wording of proposition 2 specifically referenced "multi-purpose performing arts and entertainment facility located in downtown El Paso." The outdoor complex could easily be configured for outdoor concerts. Adding a pavilion to showcase these events would be terrific so they could accommodate smaller shows as well as the larger acts. Like Southwest University Park, the new facility would feature plenty of suits, bars, and other hosting areas. There are a ton of major acts that tour in outdoor venues each year and El Paso only has the Sun Bowl to offer. This could be a huge upgrade for concert promoters who would rather book a 15,000 - 20,000 seat venue for their big shows instead of a 45,000 seat stadium.
As for cost, Austin is currently building their 20,000 seat soccer venue to house its future Major League Soccer team for $225 million. Minneapolis also just opened their new MLS stadium, the 19,400-seat Allianz Field for $200 million. El Paso could build their downtown outdoor multi-purpose stadium for considerably less money. In contrast, the price of constructing an indoor arena that seats 15,000 would be in excess of $300 million. In Sacramento and Milwaukee, their new NBA arenas have cost more than $500 million to build. Even Dickies Arena in Fort Worth which will open later this year and has a capacity of between 12,500 and 14,000, will cost a whopping $540 million.
A multi-purpose outdoor performing arts and entertainment facility is a no-brainer for El Paso, and hopefully it becomes reality so our city can finally get the kind of venue it needs to fulfill the Quality of Life Bond Issue that was passed nearly seven years ago.