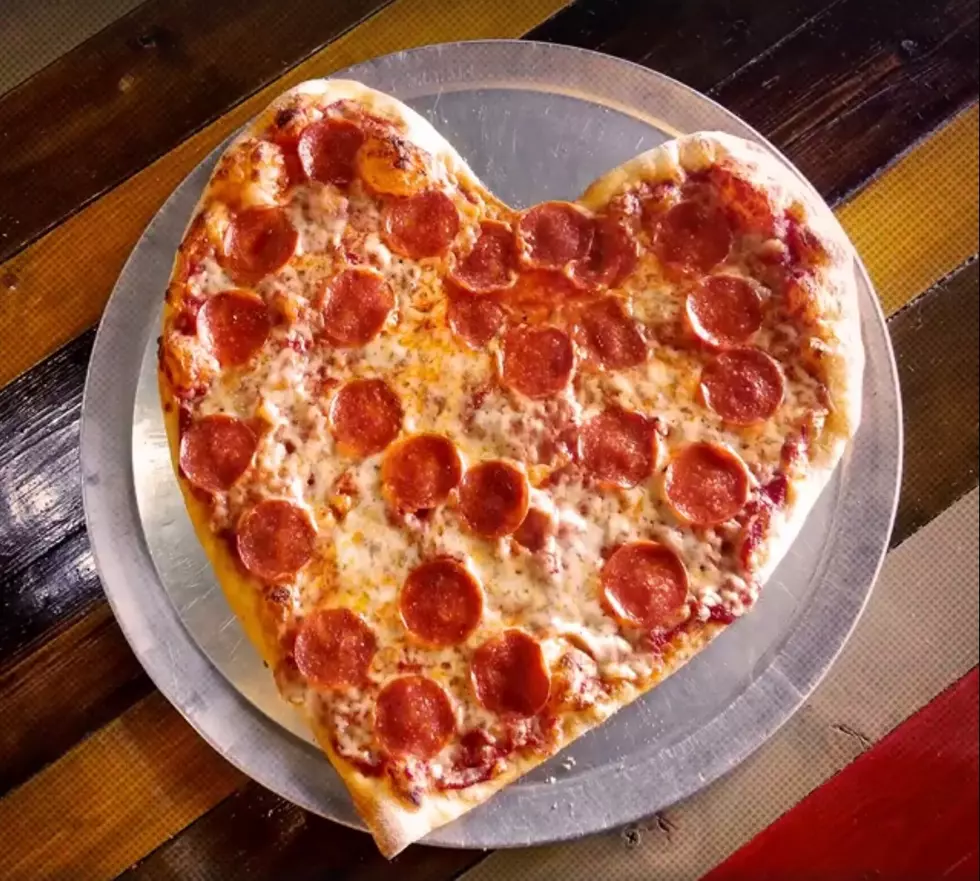 Where to Get a Heart-Shaped Pizza in El Paso for Valentine's Day
The Pizza Joint El Paso
There's a good chance that because of the toll the pandemic has had on our lifestyles and pocketbook, many couples will not be going out to eat on Valentine's Day. But, you can have a great Valentine's Day even on a budget.
If your plan is to stay in and cook your honey a romantic dinner instead maybe you don't have to go to all that trouble. Maybe your Valentine would rather Netflix and 'za. You know, as in pizza. Pizza is the cheesiest way to show your love -- especially if it's a heart shaped pizza.
And with Valentine's Day falling on a Sunday this year, who wouldn't mind forgoing the fancy, home-cooked meal and the effort that goes with it in favor of a heart shaped pizza for dinner.
So, if your low-maintenance Sugar Boo just wants to chill at the crib in sweatpants and fuzzy socks I know of a few local pizza joints that will be firing up appropriately shaped pizzas on the holiest day of love.
If you live downtown or on the west side and you want to keep it local, the Pizza Joint has your pizza-loving back (and stomach). When you order, just request it heart-shaped. It's available on Valentine's Day only, and you can only order it on Valentine's Day (Sunday) -- phone or in-person.
The TPJ peeps tell me it's take out/pick up only, and the price for the sixteen inch heart shaped pizza is $17, but it depends on the number of toppings.
Road Runner Pizza and Sun City Slice are other local options if you live in other parts of town.
Like Pizza Joint, Road Runner Pizza on Doniphan is also only doing it on Valentine's Day. They will even deliver the heart-shaped love to Anthony and Canutillo.
Sun City Slice on George Dieter (East), N. Desert (West), and S. Carolina (Lower Valley), however, is making theirs available through the end of February at all 3 locations. If you want to really impress your lovah you can throw down a few more bucks and go with the "Pizza My Heart Combo" that comes with a "Peppe-rosies" bouquet.
National chains Papa John's, and Pizza Hut are all in, too. Papa John's is making their heart-shaped pizza available with a double chocolate chip brownie dessert side. So, go on, let them know how much you a-dough them with a heart-shaped pizza. You never know, it might be enough to get you a slice of the action.
What Are the Signature Drinks From Every State?