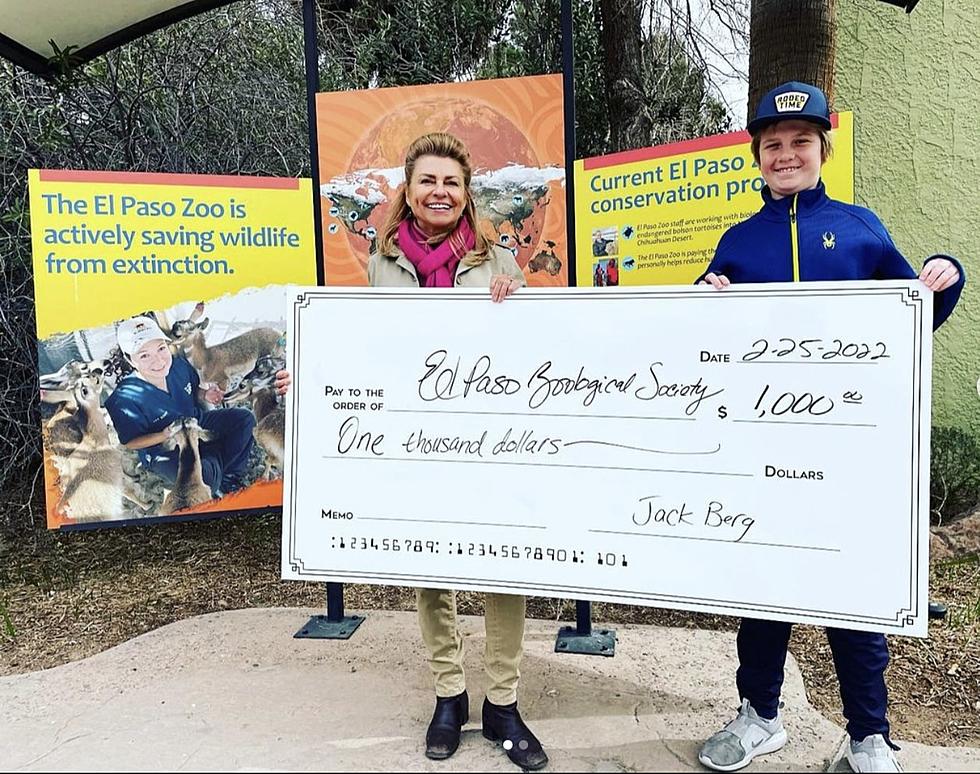 El Paso Boy Uses Chore Money To Donate 1K To El Paso Zoo
Courtesy: El Paso Zoo Society
The El Paso Zoo just received a big donation and the donor isn't likely.
11-year-old Jack Berg generously donated $1,000 to support the animals at the El Paso Zoo.
According to a post on Instagram shared by The El Paso Zoo Society, Berg was able to collect the money by doing his regular chores around the house and by helping out his neighbors with whatever chores they needed assistance with.
The El Paso Zoo Society shared a video on their Instagram page showing 11-year-old Berg practicing his signature skills on a large check that showed off the large donation amount.
"We are so grateful to this young man for his hard work and support," read the post.
The El Paso Zoological Society is a non-profit organization and the support organization for the El Paso Zoo.
It is a vital partner to the El Paso Zoo, essential to its growth and success, advocating for the Zoo in the Community, and providing capital fundraising, operational support, membership, and volunteer services.
Donations made to the El Paso Zoo Society help them maintain a good quality of life for the animals that call the El Paso Zoo their home.