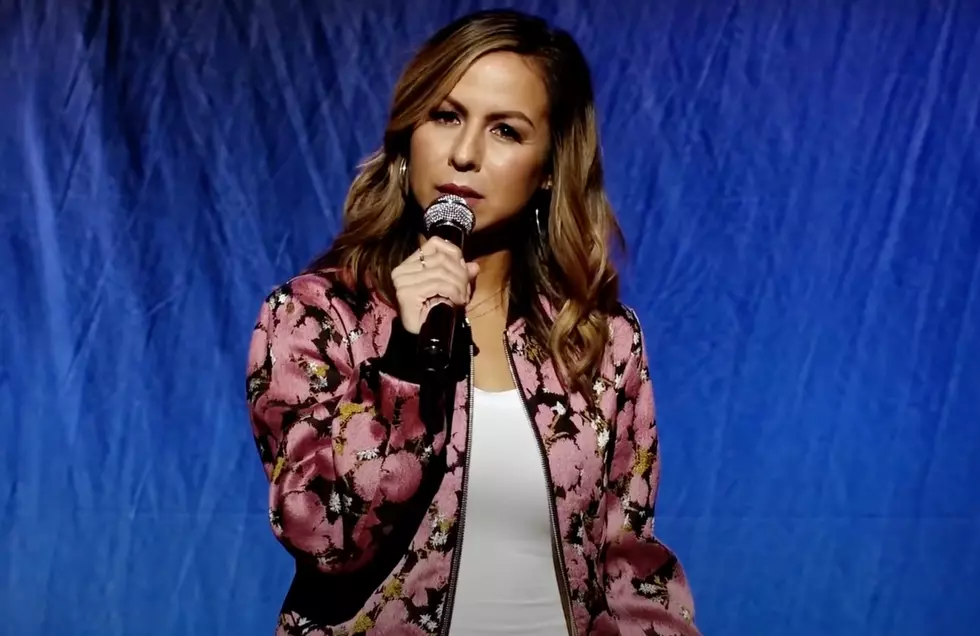 Comedian Anjelah Johnson Will Bring The Laughs To El Paso In 2023
Laugh Society
El Paso, get ready to welcome one of the funniest gals in comedy when Anjelah Johnson-Reyes hits up the Sun City for one night only in January of 2023.
In 2017 Anjelah Johnson-Reyes was slated to perform at the Abraham Chavez Theatre during her Bon Qui Qui Gold Plated Dreams Tour but canceled due to unforeseen circumstances.
But now, after six years, the stand-up comedian will head back to spread her infectious comedy act with El Pasoans.
Anjelah Johnson-Reyes first began as a professional cheerleader for the Oakland Raiders performing in Super Bowl XXXVII, and soon after became an internet sensation thanks to her viral video, "Nail Salon," and was later featured on MADtv, which is where the character for her skit, "Bon Qui Qui" was born.
The comedian also has specials featured on Netflix, Hulu, Comedy Central, and Epix and was the spokesperson for the Texas-based restaurant chain Taco Cabana, and has made guest appearances on shows such as Superstore, Curb your Enthusiasm, Ugly Betty, and The Shield and has appeared in such films as Enough Said, Our Family Wedding, and Alvin and the Chipmunks: The Squeakquel.
And now, Anjelah Johnson-Reyes will bring her Who Do You Think I Am? tour based on her memoir, where she explores questions of identity, belonging, and her two dreams as a kid: to be an actress and to be a Chola.
Tickets
Tickets will officially go on sale Friday, October 7, 2022, at 10 a.m. (MST) via Ticketmaster.com, the Plaza Theatre Box Office, or Charge By Phone by calling 1-915-231-1100.
Anjelah Johnson-Reyes "Who Do I Think I Am?" Tour
Abraham Chavez Theatre
Saturday - January 21, 2023
FANCY: 25 Celebrities Who Have Stayed at The Historic Hotel Paso del Norte
The Retro House Airbnb Opens In Northeast El Paso
My Experience Matters expands with a new throwback Airbnb in
The Retro House
showcasing the best vibes from the greatest eras such as the 70s, 80s, and 90s.
Another El Paso Hidden Gem: Artist & Sculpture Ho Baron
Discover the otherwordly art of Ho Baron, a local artist whose life-size sculptures can run anywhere from $25 to $25K, and can be seen around town, including locations in Las Cruces, Albuquerque, Round Rock, and Georgetown in Austin, Roswell, Silver City, and Baltimore.