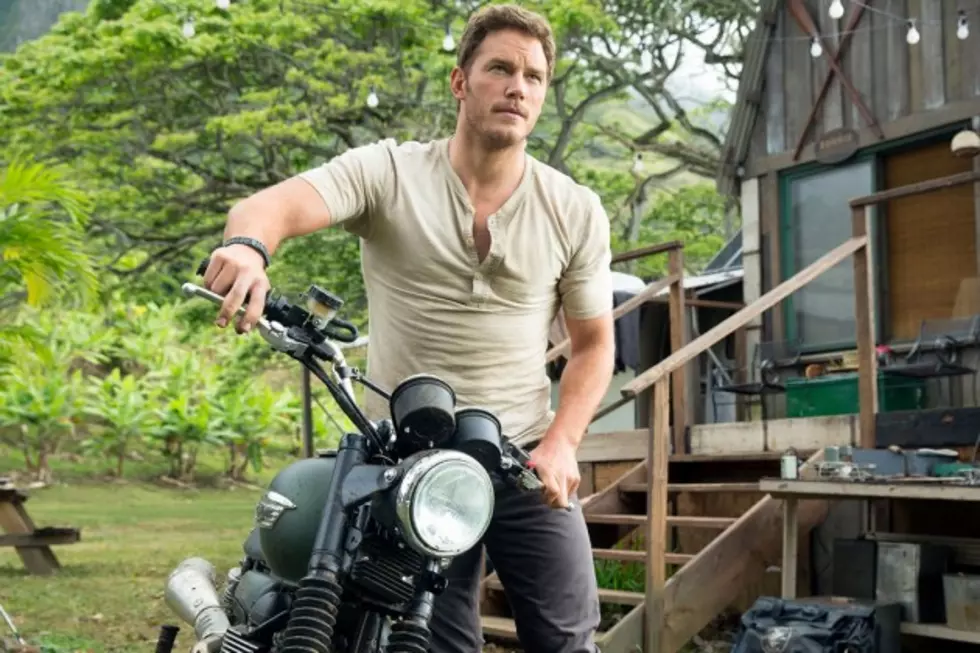 Disney Reportedly Wants Chris Pratt to Star in the 'Indiana Jones' Reboot
Universal Pictures
Back when Disney paid $3 billion to purchase Lucasfilm, most focused on what they could and would do with the 'Star Wars' franchise. But, let's not forget about that other big Lucasfilm franchise: Indiana Jones. If Disney's dropping stacks on stacks for Lucasfilm, you better believe they're going to want their money's worth, and that includes a new series of Indiana Jones movies. Case in point: Disney has reportedly ready to focus on a reboot of the popular character and want 'Guardians of the Galaxy' star Chris Pratt to take over the whip from Harrison Ford.
Deadline says that it is very early in the process and that Disney may not yet have even reached out to Pratt's reps, but that they have "set their sights" on Pratt as the one to star in the new franchise. To which we respond with a resounding DUH.
Look, we're of the mind that there doesn't need to be another Indiana Jones movie. We're also of the mind that we want to have 'Kingdom of the Crystal Skull' Eternal Sunshine-d out of our brains for good. The original trilogy is doing just fine thankyouverymuch. But, we're also realists. If Disney is making 'Star Wars: Episode 7', they're most assuredly making a new series of 'Indiana Jones' movies, and very likely ones without Harrison Ford. And, if that has to happen, you really couldn't ask for a better star than Chris Pratt. He's funny, charming, handsome, smart and can throw a good punch; basically, he's a young Harrison Ford. (So much so, that Star-Lord felt very much like a Harrison Ford archetype.)
The only real problem we can see is that Pratt is already leading two franchises with 'Guardians of the Galaxy' and 'Jurassic World'. Now, it's possible that 'Jurassic World' doesn't lead to future films with Pratt as the star (the casts of the previous three films were relatively fluid), but Universal may want to exercise their option if they have one.
(For those asking, yes Disney does have the rights to future Indiana Jones movies, even though Paramount distributed the first four films. Back in December of 2013, Disney reached a deal with Paramount for distribution and marketing rights to future films, plus ownership of the franchise. Paramount is still responsible for the first four films.)
According to Latino Review's El Mayimbe, Disney is aiming for a 2018/2019 release for this new Indiana Jones film, and may be willing to wait for Pratt's availability. If not, they'll probably quickly turn their attention to Bradley Cooper or Ryan Gosling, or maybe pull a 'Ghostbusters' and cast Jennifer Lawrence in an all-female Indiana Jones movie.
Pratt will star next in a remake of 'The Magnificent Seven' alongside Denzel Washington.