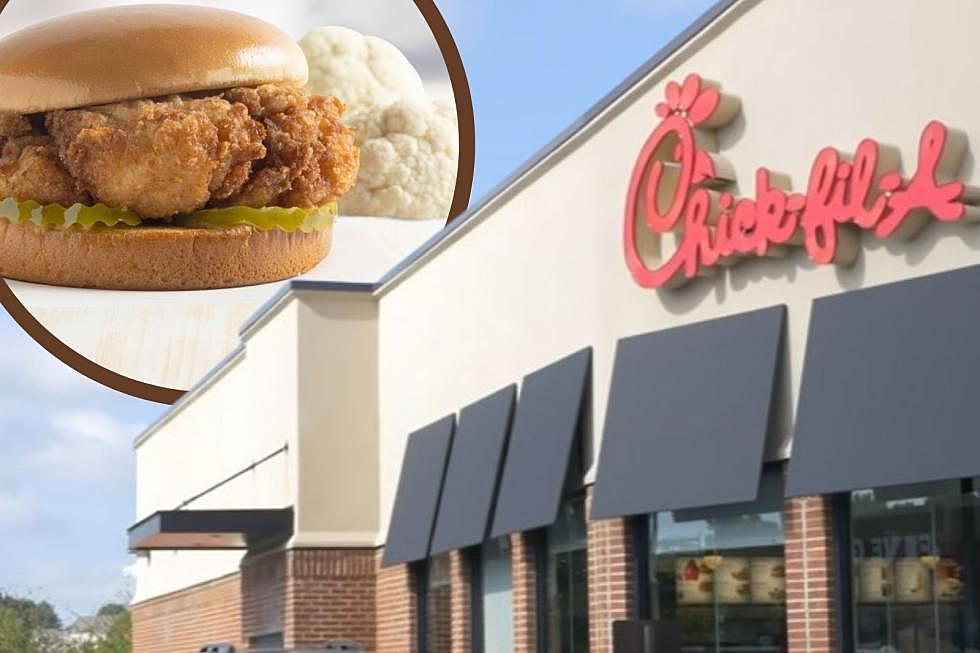 Chick-fil-A's New Sandwich Has No Chicken in it, & I'm Conflicted
Chick-fil-A
It's pretty big news that Chick-fil-A is moving one of their locations here in Tyler, TX, but this news is even bigger than that.
"Guests told us they wanted to add more vegetables into their diets, and they wanted a plant-forward entrée that tasted uniquely Chick-fil-A," said Leslie Neslage, the chain's director of menu and packaging.
Plant-based food has become much more popular the past few years. There was actually a black bean burger at this place in Tyler that my wife dared me to try. It turned out to be really good and I'd actually get it every once in a while. It wasn't as satisfying, but I felt good after devouring it.
Well, it looks like the Lord's chicken is hopping on the plant-based food trend with their brand new "Chick-fil-A Cauliflower Sandwich." It will be tested in three cities beginning next week.
And I know what you're thinking, met too... "How can it be the Lord's chicken if there's not any chicken in it, right?" I'm so conflicted.
According to CNN, "Imitating the chain's signature fried chicken sandwiches, the new offering uses a "tender filet cut" of cauliflower that's marinated and breaded in the chain's seasoning, then pressure cooked and served on a buttery bun with pickles."
One note though is that it is not vegan, they do use milk and eggs in it and in fact it won't be up to par for every single vegetarian. Strict vegetarians should be advised that its restaurants don't have "vegetarian-only preparation surfaces," according to the company.
For now it won't be served at any East Texas locations, to include the new Tyler restaurant. But if it proves successful it's just a matter of time before it makes its way to our menus as well.
Full Lineup Announced For '23 Red Dirt BBQ & Music Festival in Tyler
This year's festival will be on Saturday May, 6th.
Tickets go on sale at 10 a.m. CT Friday, Feb. 10th, at
reddirtbbqfest.com.
We can't wait to see all of you back out on the brick streets of Tyler, TX, this May.
New List of 15 Best Restaurants in Tyler, Texas
This list shows us once again that there are lots of delicious restaurant options in Tyler, Texas.