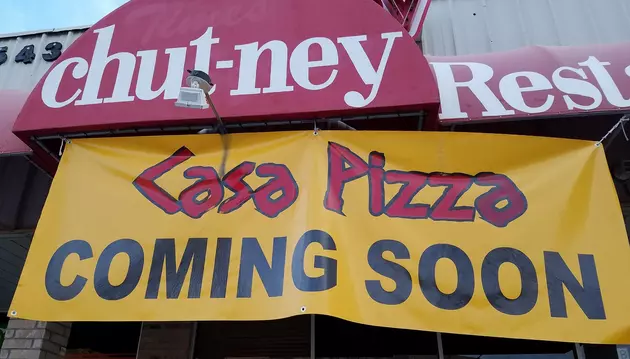 Casa Pizza Relocating to West El Paso
mike
After more than 25 years on Magruder, Casa Pizza is heading west.
The popular Italian/Greek restaurant, considered one of the best places in town to get a slice by many pizza connesuirs (including this guy), is relocating to a storefront on North Mesa formally occupied by Chutney Indian Restaurant.
The new west side location, which is in a small strip center at 5435 N. Mesa, expects to be up and running and serving up pizza, hot pastrami subs, and gyros "beginning of May or late April," according to the Casa Pizza Facebook page.
I recently took a peek inside, and while it's still a work in progress, the walls are already painted a familiar blue, and pictures of Greek villas overlooking the Mediterranean hang on the wall just like they did at the former Magruder location.
"Unfortunately our lease negotiations broke down," a rep for the restaurant told us, explaining the change in zip code after more than 25 years.
But it's not abandoning Central El Paso for good. A comment on its Facebook page teases, "We also have another location in central El Paso coming soon...stay tuned!"