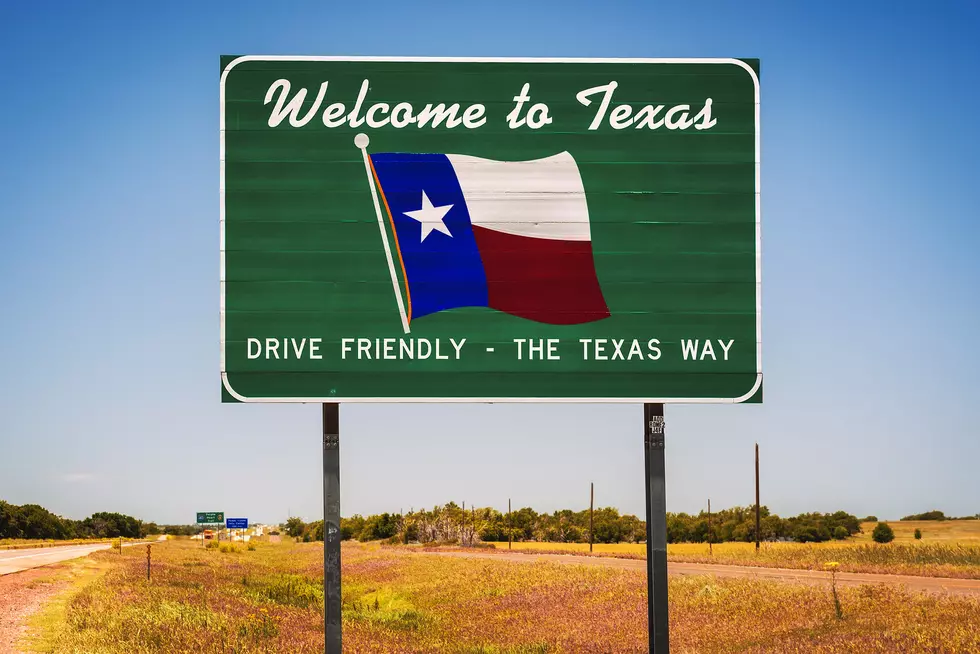 Californians Are Migrating to 10 Top Texas Areas & El Paso Makes the List
miroslav_1
Californians are on the move and they're coming to Texas.
And who can blame them? Texas has an abundance of Whataburger, H-E-B, it's the home of Dr. Pepper and Big Red, and, according to this study, homes in Texas are 59% less expensive compared to California. So, that may be the big driving force as to why Californians are desperately trying to call Texas home.
Enter your number to get our free mobile app
It seems like Texas is really booming lately, even with big time celebrities moving to the Lone Star state like Elon Musk and Joe Rogan. Them, along with the 190 daily California transplants (from 2010 to 2019), even with a state as big as Texas, it may feel like it's starting to get a little crowded!
According to this Storage Café study, Californians are moving to ten certain counties in Texas:
1. Harris
2. Dallas
3. Travis
4. Tarrant
5. Bexar
6. Colin
7. Denton
8. Williamson
9. El Paso
10. Bell
Now, because I have never been anywhere in Texas I only recognize one county, obviously, El Paso! Which is weird because I know a lot of people who are trying to get out of El Paso!
You can't really blame Californians, due to the more affordable housing market and robust employment sector-  and with companies like Oracle and Tesla relocating to Austin (and San Antonio soon to be the home of the DeLorean) Texas is looking real good right now.
With almost 690,000 Californians relocating to Texas since 2010, it's so strange to see so many ditch the "California dreamin'" mentality to move to the Lone Star state, but I guess everything is bigger in Texas, so, welcome to Texas, y'all!
20 of the Best El Paso Hacks You Should Know