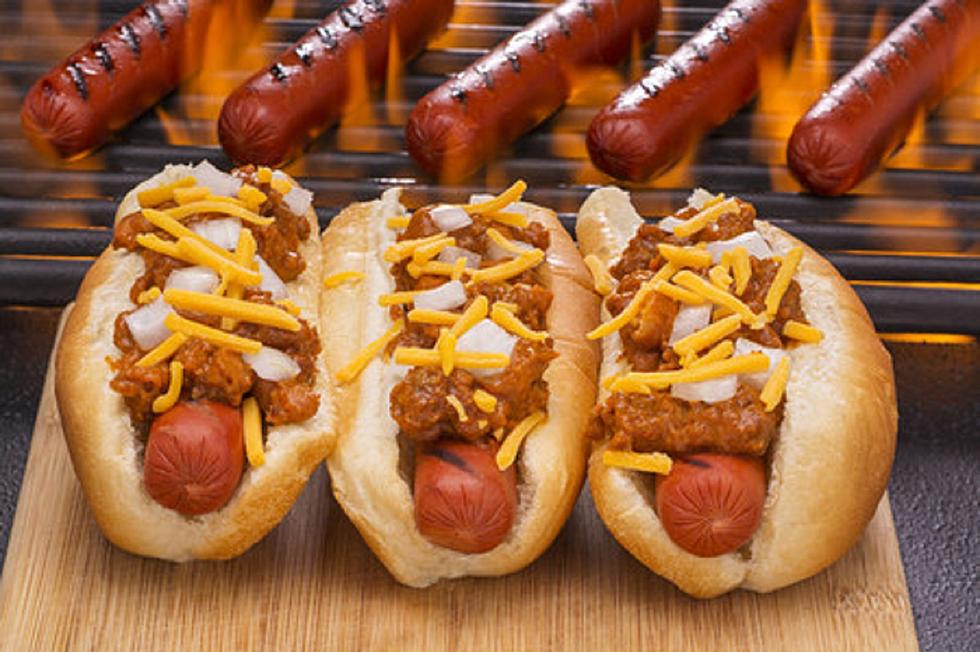 Best El Paso Hot Dogs To Munch On During National Hot Dog Month
Mike Flippo
Celebrate National Hot Dog Month with these unique hot dogs around El Paso.
July is officially National Hot Dog Month and if you didn't get your fill over the Fourth of July holiday weekend then you might want to try these delish local favorite hot dog spots.
While there are a hundred different ways to top a hot dog - El Pasoans seem to prefer a locally crafted taste influenced by the border.
Juarez Dogs
Juarez style hot dogs usually are huge and wrapped in bacon and can be topped with everything from beans, cheese, smashed Doritos or Cheetos, chiles toreados, and much more. You can find Juarez style hot dogs at any hot dog corner stand or food truck such as Doggos or Juarez Dogs around town.
Chico's Tacos
The popular Chico's Tacos eatery offers its unique hot dogs which are served up hamburger style. Two hot dogs are sliced in half lengthwise and set in a hamburger bun, topped with beans, mustard, and pickles. If you've never had a bonafide Chico's Tacos hotdog you are seriously missing out. Just remember to take cash because they don't accept plastic at this beloved El Paso institution.
Boss Tenders Dogs & Custard
In case you didn't know, Boss Tenders Dogs & Custard is local and they serve up all-beef grilled hot dogs topped with homemade chili, grilled onions, cheddar and Boss sauce. You can pick up two of these bad boys along with fries and drink for just under $9 at any one of its six locations across El Paso.
National Hot Dog Month began back in July of 1956 when the U.S. Chamber of Commerce first named the first observance of National Hot Dog Month. Since then, the National Hot Dog and Sausage Council have promoted the annual summer celebration all month long.
KEEP READING: 3-ingredient recipes you can make right now