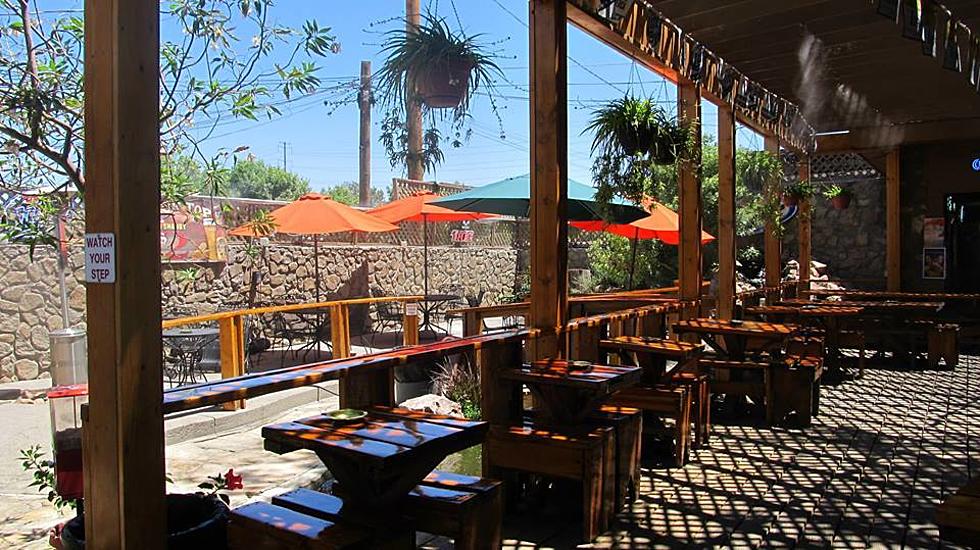 Beloved West El Paso Watering Hole Aceitunas Getting New Owners
Aceitunas Facebook
When looking for a great place on the westside of El Paso to enjoy the weather and a cold drink, you don't need to look any further than Aceitunas. Located on Doniphan between Mesa and Redd Road, the patio bar has plenty of outdoor space and beauty that locals adore.
Aceitunas has been open since 1985 and since then, it has quickly become a westside favorite. Earlier this year, rumors started swirling that Aceitunas was for sale and the names of the potential owners continued to change. Now, we know that they have officially sold and the name of the new owners.
According to the Aceitunas
Facebook page
, this Saturday will be the last day the original owners have the bar:
Dear El Paso,

It has been our absolute pleasure serving you since 1985. We have decided to pass the torch to new owners. Thank you so much for all the years of patronage. We would like to invite you to our final weekend. We will be celebrating all weekend with drink specials. Come on down Saturday for $3 "You Call It" with Rak, Alton, and Madison. We can't wait for you to see what the new ownership has in store for our beloved Aceitunas. Thank you so much and we hope to see you this weekend.
The owner is Colby Shannon, owner of the eastside outdoor patio bar Gringo Theory and Northeast spot the Angry Beaver. Gringo Theory is a colorful spot with a water pond, similar to Aceitunas and plenty of outdoor space. After opening, a dog park was added so bar patrons could get their dogs in on the outdoor fun. Seeing what Colby has done with Gringo Theory, I'm excited to see what he has in store for Aceitunas in the future.
Aceitunas will shut down for a few weeks so some renovations can happen and will reopen after that.
KEEP READING: Here are 6 foods from your cookout that could harm your dog
LOOK: Here Are 30 Foods That Are Poisonous to Dogs
To prepare yourself for a potential incident, always keep your vet's phone number handy, along with an after-hours clinic you can call in an emergency. The ASPCA Animal Poison Control Center also has a hotline you can call at (888) 426-4435 for advice.
Even with all of these resources, however, the best cure for food poisoning is preventing it in the first place. To give you an idea of what human foods can be dangerous, Stacker has put together a slideshow of 30 common foods to avoid. Take a look to see if there are any that surprise you.