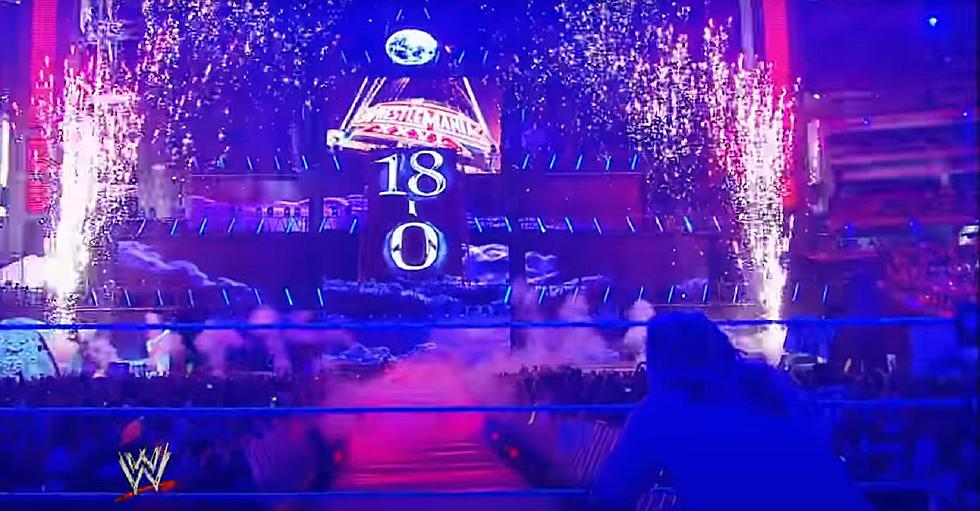 Arizona Only Hosted One Wrestlemania But It Was Quite A Show
WWE via YouTube
In the world of World Wrestling Entertainment, the crown jewel happens around March/April. The season finale of that year's wrestling: Wrestlemania. Since 1985, it's been the premiere event for WWE. Basically it's the Super Bowl of WWE (and Arizona definitely knows a thing of hosting Super Bowls). However throughout its decade long run, only one Wrestlemania was ever hosted in Arizona. But MAN...was it a show.
History of Wrestlemania XXVI (Wrestlemania 26)
The date was March 28th, 2010; The University of Phoenix Stadium in Glendale, Arizona hosted the 26th annual Wrestlemania. Over 72,000 people attended the sold out event, becoming the biggest event held at the University of Phoenix Stadium; beating out Super Bowl XLII (that had just over 71,000).
Let's look at some of Wrestlemania XXVI's highlights
Some of the biggest matches on the card included the World Heavyweight Championship match between Chris Jericho vs Edge,
John Cena vs Batista for the WWE Championship
and the main event: The Undertaker vs Shawn Michaels in a Streak vs Career Match. A match considered to be one of the greatest main events in Wrestlemania history.
If you want a very nice recap of all 11 matches; here's a very nice Wrestlemania in 60 Seconds video (Thanks WWE).
How good was Wrestlemania XXVI?
We know looking at the numbers, it was a very highly attended Wrestlemania. But when the show is over, when the night was over, most of the fans agreed... that was one of the best Wrestlemanias they've seen.
Cultaholic Wrestling thought it was good, but not good to get in the top 10.
Wrestling With Wregret thought it was a solid Wrestlemania. You can see what letter ranking he gave Wrestlemania 26.
Both pointed out the matches that fell a little flat but were quick to point out that the matches that were good, were VERY good.
Wel'l see if Arizona will host another Wrestlemania in the future. Until then, we have the memories of Wrestlemania XXVI to remember.
25 Of The Best Wrestlers To Ever Represent the State of Texas
The Lone Star has seen some amazing wrestlers. Here's some that are proud Texans; look for YOUR favorite wrestler.