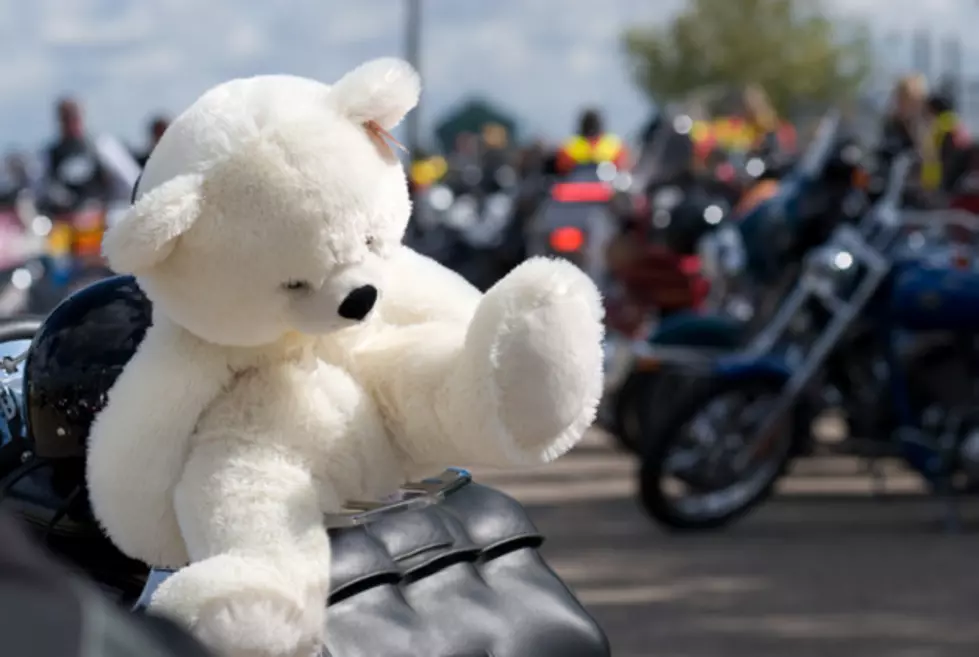 Amarillo Motorcycle Clubs. Are They Really Just Big Softies?
Tye Carnelli
You can hear them coming from a mile away. The rumbling of 15-20 motorcycles together, running in unison. Perfect lines, side by side and right behind one another. It's unmistakable.
They roll past you, all wearing leather vests with big, brazen logos on them. Most have a good amount of facial hair, some have long hair pulled back in a ponytail. You look at them as they drive by. They look menacing on their bikes.
And they're some of the nicest people you'll ever meet. I'm talking about motorcycle clubs, or motorcycle "gangs" as they seem to be commonly referred to. They catch a bad rap at times because we hear the word gang and associate it with bad news.
It's time to change that narrative.
Over the weekend, the Amarillo Bonafide Chapter of the Banditos motorcycle club banded together for a fundraiser over at Handlebar and Grill. What was the fundraiser for? They were raising money for Gracie's Project, a non-profit that helps dogs.
The event raised over $3,000 for the non-profit on the strength of a raffle they held to giveaway a motorcycle that was reconstructed and repainted specifically for this event.
One of the members of the Banditos told the Amarillo Globe-News, "We don't do this for us, we did this for them. We just want to help the dogs - that's who this is for."
This isn't the first instance in which I've heard of these motorcycle clubs holding events to give back to the community. They really are some of the nicest people you'll ever come across in life, and while they may look rough and tough, they have some of the kindest hearts in the city.
So the next time you see someone wearing those loud and boisterous leather vests, walk up and thank them for what they do. Remember, never judge a book by its cover.
Photos of the Dalhart Air Show
The Dalhart Airshow took place on May 22, 2021
Where the Cast of 'Yellowstone' Would Be From If They Lived in TEXAS
Suppose the characters of 'Yellowstone' were all Texas natives..What town do you think they'd be from?
Well, Therese from
Crown B Ranch
took a stab at this fun "what if" game and the results are hilarious.
Agree or disagree, you have to admit that this is one heck of a fun debate to have with fellow Yellowstone fans.