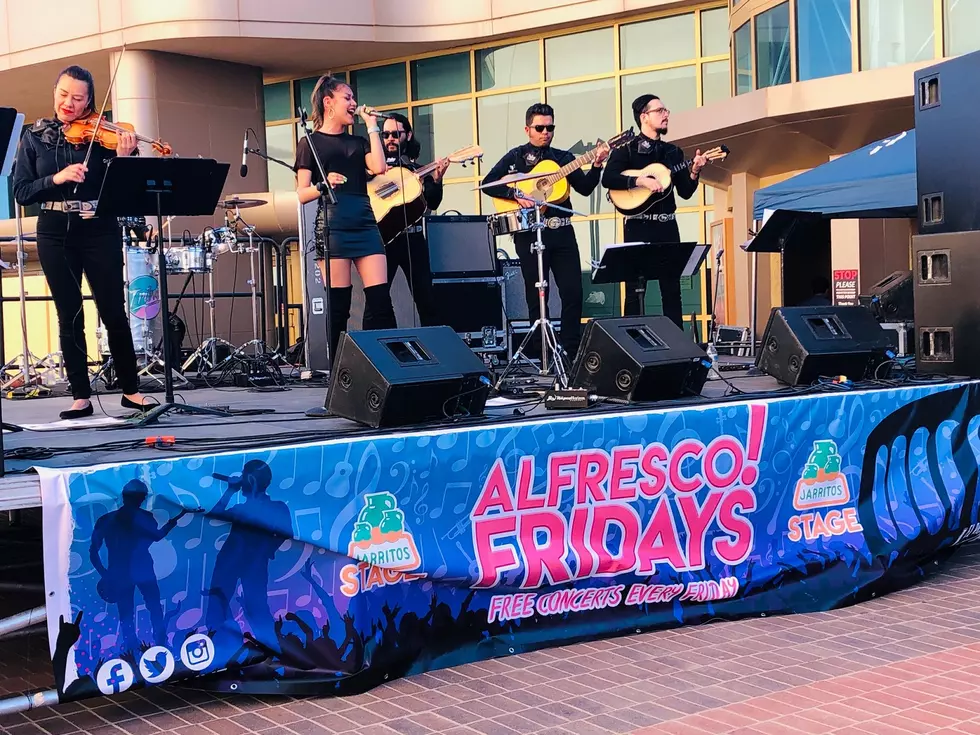 Alfresco! Fridays Postponed Due To Coronavirus
ma
The free music concert series, Alfresco! Fridays has been postponed due to the coronavirus pandemic.
Normally I would be hosting Alfresco! Fridays at the Convention Center Plaza in downtown El Paso but due to concerns of large gatherings due to the COVID 19 pandemic, the annual summer music series posted on Facebook saying it has been postponed.
At this time no date has been rescheduled but we certainly look forward to the day when we can all gather and enjoy some ice-cold margaritas, frothy beer or my favorite, an ice-cold mango lemonade from Craze on a balmy late Friday afternoon as we dance and sing-along while local bands play their hearts out on stage.
The free concert music series produced by El Paso Live usually kicks off in the summer on Friday evening's beginning at 6 p.m.
Alfresco! Fridays is just one of the many free music series that takes place around our city where locals can enjoy a diverse mix of the best local and regional talent around. Salsa, Jazz, Cumbia, Country, Reggae, Classic Rock, Blues, and other popular music genres are among some of the favorite genres of the concert series.
Apart from live music, Alfresco! Fridays also included artisans and vendors such as the FAVOR Food Court serving up Juarez Dogs, Nachos, Burgers, Tacos, and Cheese Fries as well as cocktails and ice-cold beer.
Cheers as we look forward to once again coming together with live music, fun, and revelry in the near future.
MORE: See absolutely chilling photos of empty public spaces worldwide