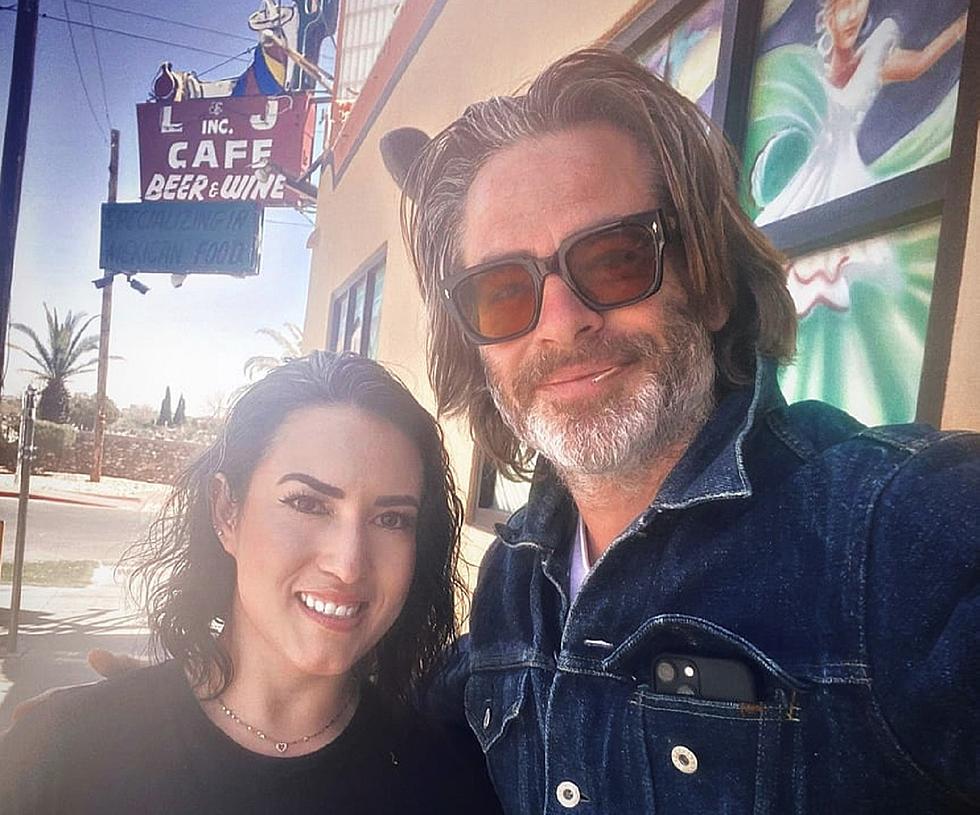 Actor Chris Pine Visits L&J Cafe, The Tap & State Line In El Paso
L&J Cafe
Actor Chris Pine was spotted visiting a few hot spots all over El Paso on Thursday.
Another celebrity hits up the Sun City after actor Chris Pine stopped by to enjoy our desert city and excellent Mexican cuisine.
Chris Pine was seen in El Paso early Thursday morning having breakfast at L&J Cafe, where Susana, one of the waitresses, immediately recognized the Star Trek actor.
Owners of the L&J Cafe shared with me that Pine was super down-to-earth and friendly and even went on to take photos with some of the regulars at the famous spot.
Pine began his day in El Paso with breakfast at L&J Cafe, where he ordered a Huevos Divorciados, chile con queso, and guacamole appetizers.
Later that day, he made a stop at the State Line Bar-B-Q, where he also took a photo with Kelly, one of the restaurant servers.
Here's the kicker, last night, I happened to be at the restaurant where the City Magazine unveiled this month's magazine and saw him.
But while he looked familiar, his hair was longer than usual, and he was walking around alone, wearing shades, and didn't seem out of place, so I never once thought it was Chris Pine in person. I could kick myself!
From there, the piercing blue-eyed actor went downtown to The Tap, where other locals were able to take another round of selfies.
Best known for his roles in Wonder Woman and The Princess Diaries 2, Chris Pine may have been in town for a movie, or maybe he was just passing through; whatever the reason, we hope he had a great time visiting the Sun City and hope he makes his way back soon.
Experience El Paso's Only Goat Yoga Farm
35 Unwritten Rules That True El Pasoans Know: