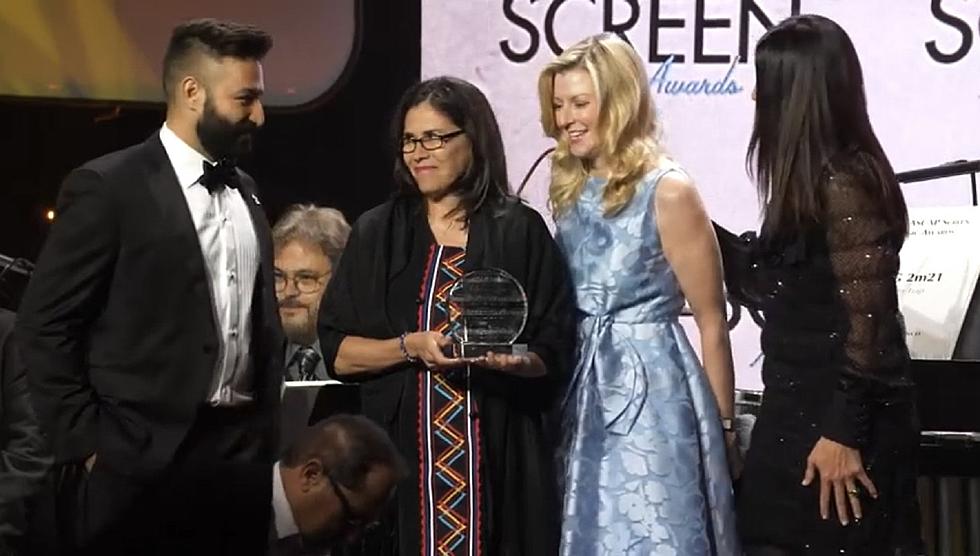 Accomplished Composer Lived In El Paso & Is Nominated For Oscar
ASCAP via YouTube
The Disney movie Encanto came out late 2021 but has already become one of a favorite in the Disney movies line-up and one of their songs has been nominated for "Best Original Song" in the 2022 Oscars: "Dos Oruguitas". The entire soundtrack was composed by Germaine Franco & it was the first time a Disney soundtrack was composed ENTIRELY by a woman. And Germaine...grew up here in El Paso.
According to an interview with NPR, Germaine Franco grew up in El Paso listening to a lot of Mariachi & jarocho music along with many 70s rock bands like Foreigner, Steely Dan & Chicago. What grabbed her attention the most were the drums (Something that I can absolutely second with) & that would fuel her later career & playing music in high school. She was the only female in the percussion section for concert band, she played in the drumline in marching band. She would join the El Paso Youth Symphony where she'd jam regularly with the guys in the orchestra, and formed her own band with members of the percussion ensemble at Rice University, where she earned two music degrees.
So throughout her musical career, movement was absolutely ESSENTIAL to her compositions; she wanted the musicians to let loose, have fun & when you hear her songs, you can feel the joy & passion in the songs.
Encanto is not the only Disney film Germaine worked on. You might remember a small film called Coco. 
Germaine would write 5 of the 6 original songs with Adrian Molina including "Un Poco Loco", "The World Es Mi Familia" and "Proud Corazón". In fact, Germaine would win an Annie Award for Outstanding Achievement for Music in an Animated Feature Production & the 2018 ASCAP Shirley Walker Award. And it was during the award ceremony, she said something that really resonated with me...
I think what she said is a message musicians SHOULD follow: breaking down the barriers, creating joy & music together. Here in El Paso, where so many people come from different backgrounds, we can (and should) absolutely follow that advice.
If Germaine DOES win an Oscar, she'd be the 2nd person from El Paso to win along with F. Murray Abraham. We'll find out if she DOES win in March but if she keeps making film scores I'm sure she'll be nominated more in the future.
Need to See: Celebrities Who Have Dined at L & J Cafe