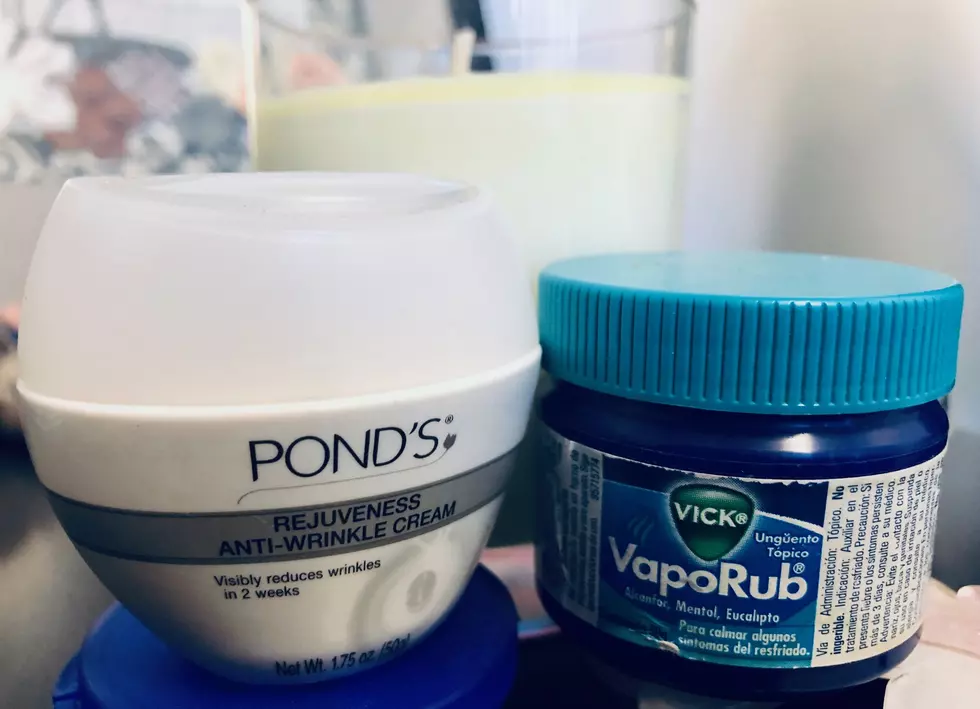 Abuelita Approved Beauty Staples El Pasoans Still Use
ma
Vicks, Ponds, and even limes are but a few traditional staples used in these tried, true, and Abuelita approved beauty hacks.
Growing up my grandmother smelled of Estee Lauder's Youth Dew and Ponds, and if at any time you opened up her medicine cabinet you were guaranteed to find Vitalicina and vaporu (Vick's VapoRub) right next to it.
Turns out that Abuelita was right, these cultural beauty hacks and remedies that have been passed down over generations are still being used today simply because they are easy, inexpensive, and effective.
Vitacilina
You can always spot this neomycin sulfate ointment by its iconic green packaging. Vitacilina also contains retinol and helps acne-prone skin and wrinkles by temporarily tightening the skin.
Ponds
Ponds. Synonymous with hydration. This face cream is a definitive favorite - In my family alone I can confirm that my mom, aunt, and cousin still swear by Ponds, and every time they go to Juarez they make sure to bring back a big tub of the face cream.
Vick's VapoRub
Vick's - the magical ointment that fixes any ailment. Have puffy eye bags, put Vick's on it. Dealing with a cold, rub Vick's on it. Got a mosquito bite, slap Vick's on it. Basically, everything.
Limes
Limes are an integral part of our family not just in the kitchen but can also be applied as a great skin lightener for elbows and knees. Lime is also used as an organic hair setter that keeps flyaways and frizz at bay or can also be used as a hair lightener.
Mother of Pearl Cream / Pomada Concha Nácar
My Abuelita and mom were old-school when it came to Concha Nácar – they made their own by squeezing lime juice on actual seashells creating a frothy and foamy mix. Mother of Pearl is said to help with scars, skin imperfections, and helps fade dark spots.
KEEP READING: See 25 natural ways to boost your immune system