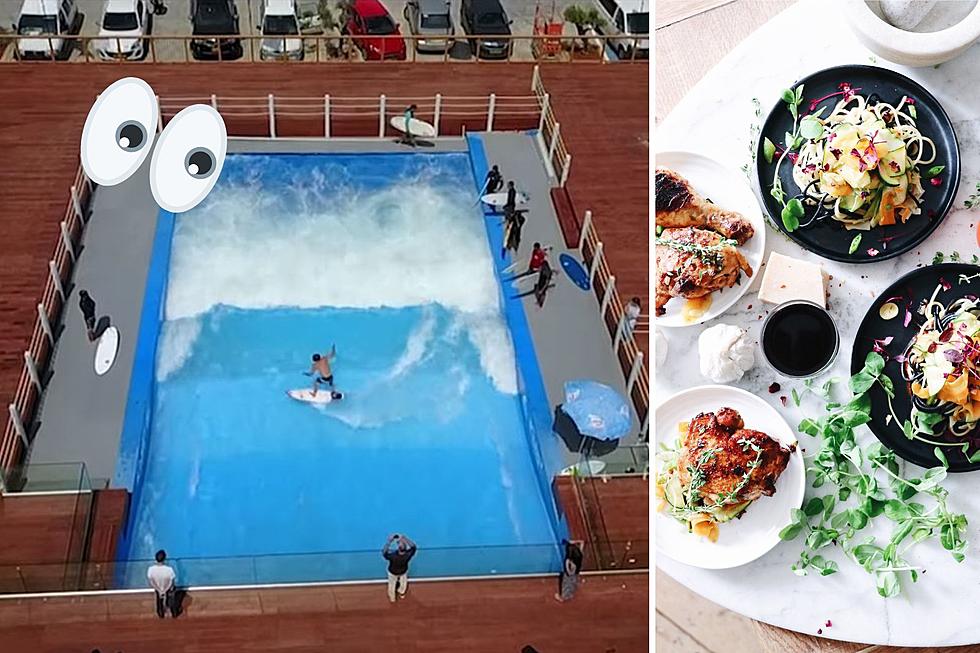 A Real Live Surfing Restaurant is Roaring into Texas
YouTube Canva
Giving new meaning to "Surf & Turf", Texas is not known as a hot spot for surfers but soon wave runners will have a place to hang 10.
If you want to catch a wave, you won't find very many in Texas even on the Gulf Coast. Of course you could possibly catch a wave at a "wave pool" at one of the state's many water parks but in about 99.9% of them, you can't bring your big surfboard with you. So some folks have come up with a solution to your beach bum blues.
Fireside Surf, an entertainment restaurant that will include a wave pool for surfing, plans to open this summer in The Colony.
According to WFAA, the surf pool will have "customizable and endless deep-water waves up to 6 feet" and will have levels for beginners to pros. Fireside will also offer lessons that will include a "skill-appropriate" surfboard. They will also offer a full menu of food and drinks, including cocktails according to their website.
Fireside's pool will be part of their partnership with Citywave, which develops the wave pools.
Citywave pools have been installed in some pretty cool place around the world. You can have up to eight people surf at the same time and up to 15 people per session. They also host surf tournaments and competitions.
North Texas Continues To Explode With Theme Parks & Attractions Which Is Great For East Texans.
I don't know about you, but its kind of exciting to see all the cool stuff that's coming near us. Universal Studios earlier this year announced plans for a new kids-focused theme park in Frisco, and North Richland Hills this month announced plans for a Peppa Pig-themed park.
Not to mention we found out yesterday about a new "upscale tech infused mini golf bar" that's opening later on this year in the Metroplex and it looks like we'll have a ton of things to do, just a short drive away.
Tech Infused Mini Golf Bar Opening Soon In Texas
Puttshack is opening up locations in Houston and Dallas soon and this aint your mom and dad's "putt-putt"! Let's take a look inside!
First Look At "One Of A Kind Playground" Opening Up 2 Hours From Tyler, TX
The "crown jewel of playgrounds" will be located at Oran Good Park in Farmers Branch with plans to open the summer of 2023
Look Inside Texas' First Waterless Slide Park Coming Soon
Slick City Action Park Is Coming Soon To The Katy Mills Mall near Houston. Let's look inside!