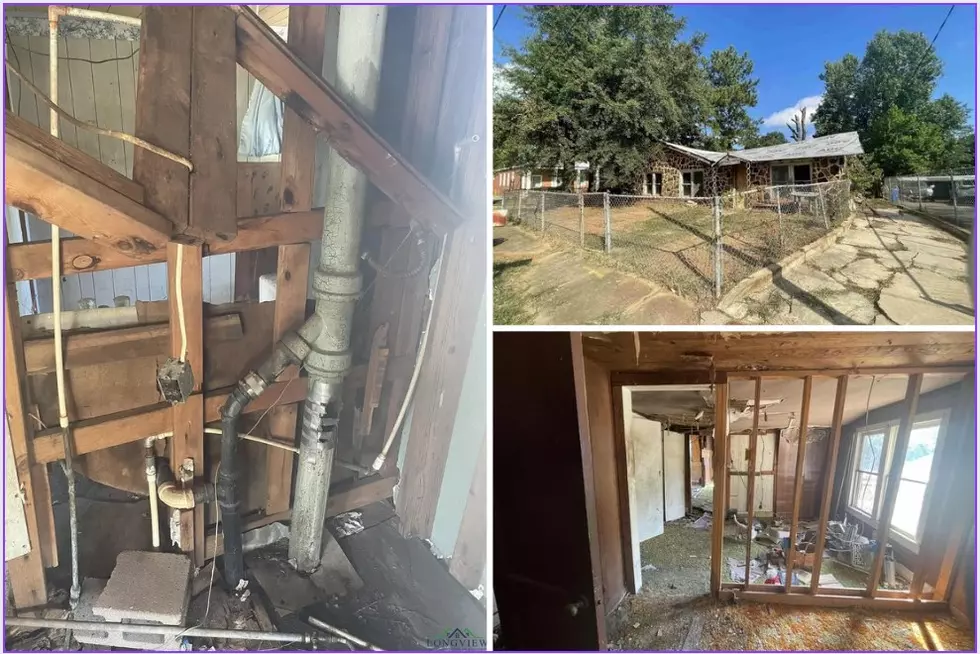 Buy This $40,000 Home in Kilgore, Texas But It Will Need a Lot of Work
realtor.com
I have never owned a home, always rented. The only knowledge of home prices that I have is second hand. From what I've heard, the housing market is still wonky in East Texas. It does make me scratch my head when I hear of someone wanting to drop an extra $100,000 on a home just because. Again, I don't know anything about the housing market but that scenario just seems weird. Why? Did they want the home that bad? That got me to thinking about cheap homes available in East Texas and I ran across this home in Kilgore, Texas that is cheap but you'll have to put A LOT of work into it.
House Flippers May Love It
At some point, I would love to own a home. Renting does have its advantages but at the same time its not mine. I'm just not in the tax bracket to buy one right now. What I can say is that this home in Kilgore may only be listed for $40,000 but it looks like you'd have to put in another $100K or more to get it livable. Could you make a profit on this home if you did that? I have no idea.
It Needs A LOT of Work
However, if you want to take a chance on it, maybe you could. From the pictures available, the interior pretty much needs everything like walls, doors, ceiling, electrical, plumbing, its a mess. Buy hey, some people are into fixer uppers. If that's you, check out this home in Kilgore and see if you want to drop $40K on it in hopes of flipping it.
House Details
The home was built in 1941 and isn't very big, 798 square feet, with one bedroom and one bathroom. Its close to Kilgore College so maybe a house flipper could scoop it up, fix it up and rent it out to a college student. Check out more details on the home at realtor.com and take the short virtual tour below:
Buy This $40,000 Home in Kilgore But It Will Need a Lot of Work
The home market is still wonky across East Texas so if you find a cheap home, you'll probably need to put some work into it.
15 Dogs Available for Adoption at Smith County Animal Control & Shelter in Tyler
Nothing beats the unconditional love a furry family member adds to your home.
29 Gifts for the Blue Bell Fan in Your Life