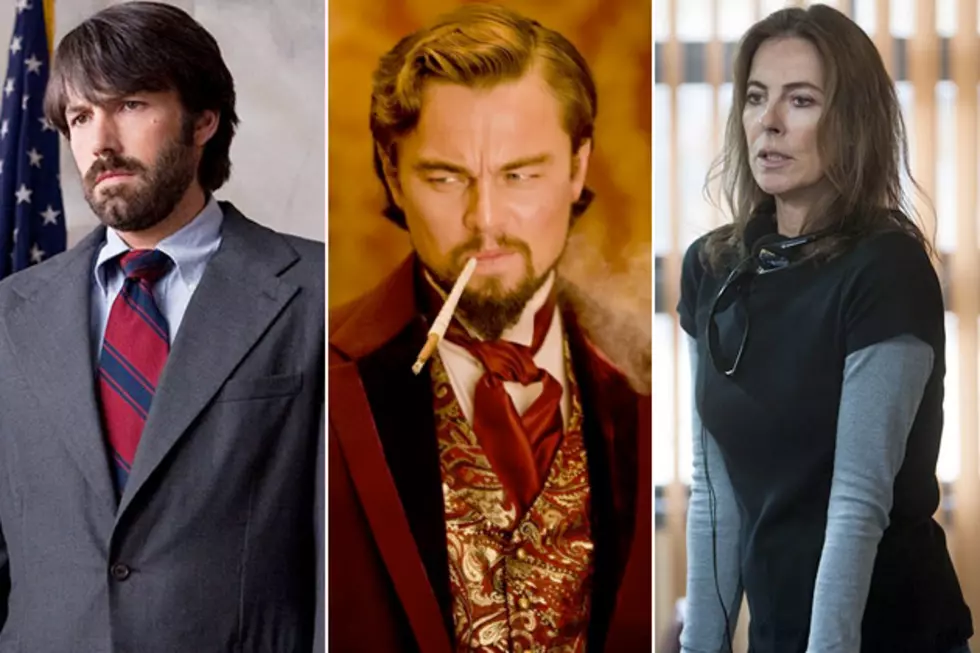 2013 Oscar Nominations: Biggest Snubs
Warner Bros./The Weinstein Co./Sony Pictures
The 2013 Oscar nominations were announced this morning and there were plenty of surprises this year. While there were plenty of Oscar nominations we expected - Daniel Day Lewis for 'Lincoln' or Anne Hathaway for 'Les Miserables' - there were also plenty of Oscar snubs. So who were the most notable names that got snubbed when the 2013 Oscar nominations were announced?
There were plenty of surprises in the Best Director category besides the absence of Tarantino. Ben Affleck and Kathryn Bigelow, both nominated by the Director's Guild for their work on 'Argo' and 'Zero Dark Thirty' respectively, were left out of the Best Director category in favor of Michael Haneke for 'Amour' and Benh Zeitlin for 'Beasts of the Southern Wild.'
John Hawkes, whose performance as a quadriplegic in 'The Sessions' led many to believe he would be a lock as a Best Actor nominee, was snubbed this year in favor of Joaquin Phoenix ('The Master'), who you might remember said last year that the Oscars were "total and utter bulls---." (Hawkes' co-star Helen Hunt was, however, nominated for Best Supporting Actress.)
In the Best Animated Feature category, DreamWorks Animation was completely snubbed after their expensive (and star-studded) Christmas film, 'Rise of the Guardians,' failed to make the cut while Disney had three nominations in that category (for 'Frankenweenie,' 'Wreck-It Ralph' and 'Brave').
And sorry all you 'Dark Knight Rises' fans. Despite an Oscar campaign that pushed the film as a Best Picture candidate, the last installment in Christopher Nolan's Batman trilogy wasn't nominated for a single award.
Looking at the 2013 Oscar nominations, what stood out to you most as the most notable snub?