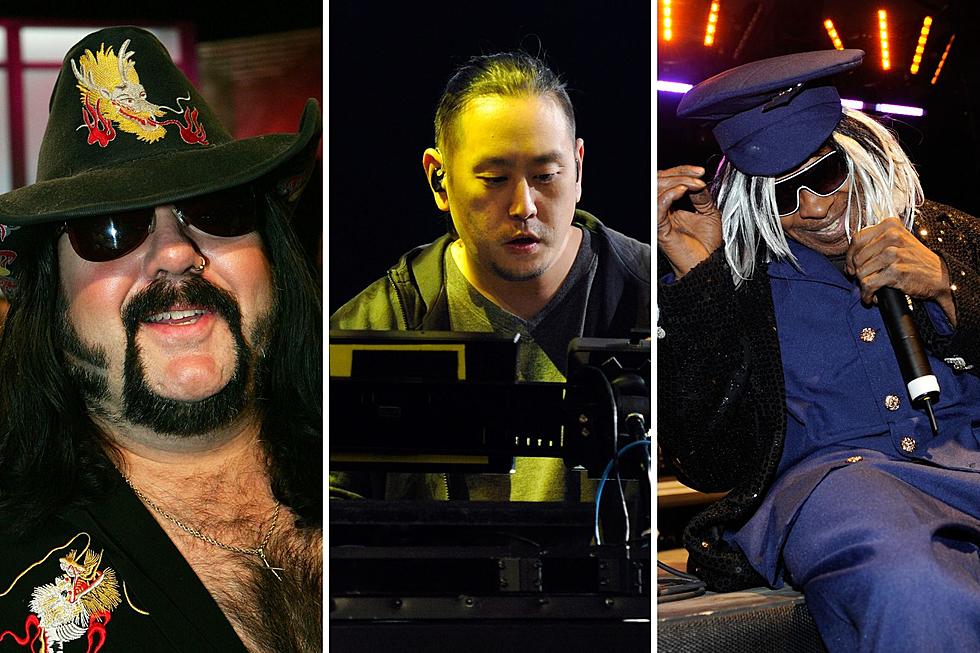 10 Famous Texas Musicians That Have Birthdays In March
Getty Images/Getty Images/Getty Images/ Canva
Texas has brought many amazing musicans from all types of music. Whether it'd be rock, metal, funk, or jazz, Texas musicians have proven to be extremely talented. Here are 10 Texas musicians that were born in this month: the month of March.
Jaret Reddick
The lead vocalist/guitarist & songwriter for Bowling For Soup, Jaret Reddick was born in Wichita Falls, March 6th in 1972.
Townes Van Zandt
The singer/songwriter from Ft Worth, Townes Van Zandt was born on March 7th 1944. Sadly he would pass away 52 years later in 1997. But we still can honor Townes memory with his songs like "If I Needed You", "Pancho or Lefty" or "To Live Is To Fly"
Ornette Coleman
The father of free jazz, Fort Worth's Ornette Coleman was born March 9th, 1930. He would died at the age of 85 in 2015. Even to this day, Ornette's playing is regarded as jazz classics.
Vinnie Paul
One of the most recognizable names of metal is Abilene's Vincent Paul Abbott, aka Vinnie Paul. Born March 11, 1964, Vinnie became a powerhouse with his brother Dimebag Darrell until Vinnie's tragic passing on June 22, 2018.
Bill Payne
Regarded as one of the greatest rock & blues pianists, Waco's Bill Payne has worked with many artists: Jackson Browne, Bonnie Raitt, Carly Simon, Dolly Parton & The Doobie Brothers. Bill was born March 12, 1949.
Sly Stone
Sly may have been raised in North Carolina, but Sylvester "Sly Stone" Stewart was born in Denton, TX. The front man of Sly & The Family Stone was born on March 15th 1943.
Joseph Hanh
Whether it's DJ Hanh, Chairman Hanh, or simply Joe Hanh, the Linkin Park DJ Joseph Hanh was born in Dallas, TX March 15th, 1977.
Mason Musso
Another Dallas native, Mason Musso is known for being the lead singer of the band Metro Station. He was born March 17th, 1989
John Lefler
The Sugar Land/Houston native, John Lefler was a long time member of Dashboard Confessional between 2002-2015 as the lead guitarist/keyboardist & backing vocalist. John was born March 18, 1975.
Jimmie Vaughan
The older brother of the late Stevie Ray Vaughan, Dallas's Jimmie Vaughan had a very successful solo career & with The Fabulous Thunderbirds. Born in 1951, Jimmie celebrates his birthday on March 20th.
Happy birthday to my fellow musicians born in March.
40 Of The Best Musicians Born In the Lone Star State
Texas has been home to a wide variety of musical genres; many musicians have become staples of rock, metal, pop, country & more. Here are some of the greatest musicians to ever represent the state of Texas.