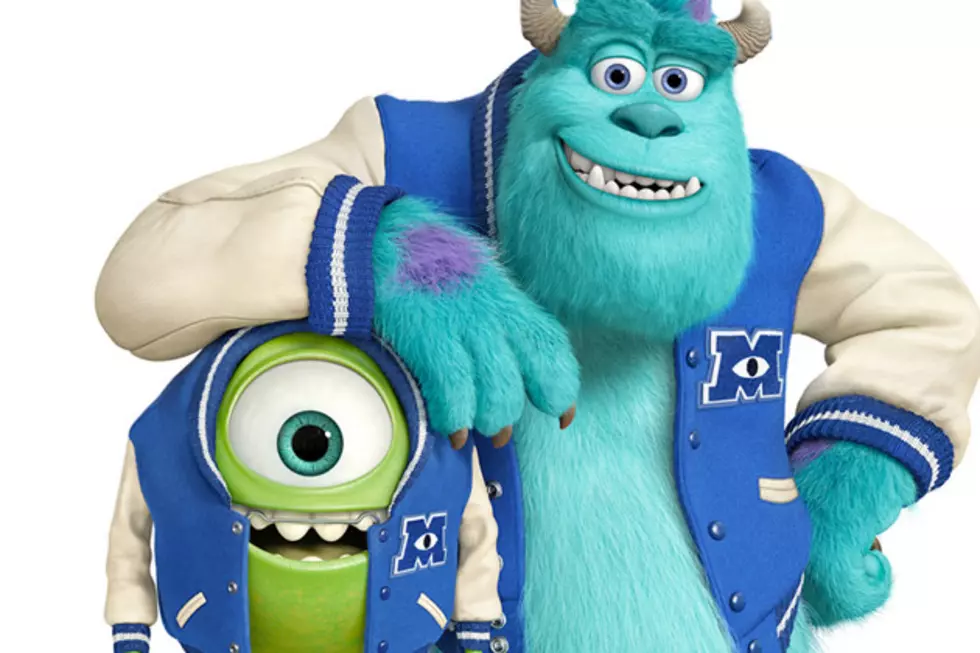 'Monsters Inc. 2′ Poster: Go Back to School With 'Monsters University'
Disney/Pixar
'Monsters University' isn't set to hit theaters until next summer but we've already seen a a trailer and today - with the original 'Monsters, Inc.' set for re-release in 3D next month - we've got the first 'Monsters Inc. 2' poster.
'Monsters University' follows the further adventures of Sulley and Mike -- or should we say, the previous adventures of Sulley and Mike. 'Monsters Inc. 2' is actually a prequel that takes place during their college days at (duh) Monsters University.
Mike Wazowski and James P. Sullivan are an inseparable pair, but that wasn't always the case. From the moment these two mismatched monsters met they couldn't stand each other. Monsters University unlocks the door to how Mike and Sulley overcame their differences and became the best of friends.
The film was once described by star Billy Crystal as a sort of 'Revenge of the Nerds' type tale as Mike and Sulley aren't exactly the coolest monsters on campus. While we'll meet some new monsters (like Don, Squishy and Art), we'll also see the return of familiar characters like Randall (Steve Buscemi), the Abominable Snowman (John Ratzenberger) and Henry J. Waternoose (with Kelsey Grammer replacing the late James Coburn).
The film is set to hit theaters on June 21, 2013 and you can check out the first 'Monsters Univeristy' poster below.
UPDATE: A second 'Monsters University' poster has been released...but it's in French. Still, it's fun to see what dorm life will look like.