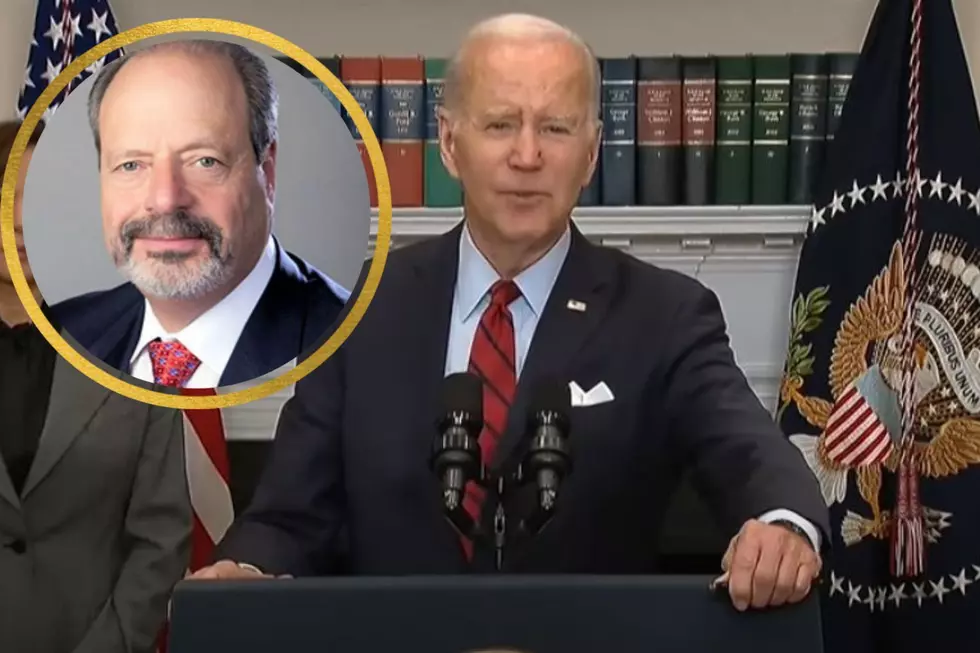 Mayor issues Statement On Biden's Upcoming Visit To El Paso
USA Today via Youtube/elpasotx.gov
It's official.
After years of demands from both Republicans and Democrats, President Joe Biden is finally making a trip to the U.S./Mexico border.
And you guessed it, he's coming to El Paso.
Details are still limited in terms of where President Biden will go, what time he'll arrive and how long he'll be here.
But reaction to his announced visit came quickly.
From El Paso Mayor Oscar Leeser:
The federal government has been our partner on this humanitarian crisis and has provided much needed financial support as we assist with this critical federal issue. While President Biden is fully aware of the challenges we have been facing, it is always helpful to see things with your own eyes and we greatly appreciate him taking the time to visit El Paso and see for himself not only what we are faced with, but also the incredible collaboration among all our partners on this issue. As we all know our immigration system is broken. I look forward to discussing our immigration challenges with the President and working with him as we work to address them in the most humane way possible while following the laws of the United States.
And from El Paso Congresswoman Veronica Escobar:
But some Republicans are more skeptical of his visit, including the two U.S. Senators from Texas.
Sen. John Cornyn doesn't want it to just turn into a photo op.
On the same day President Biden announced his planned visit to El Paso, his administration also announced new immigration policies, "dramatically expanding restrictions on asylum in the most aggressive effort of his administration to discourage migrants from crossing into the United States."
Don't expect President Biden to be here too long, but there are several places he could visit in addition to any CBP facilities.
Sacred Heart Church in the Segundo Barrio has been the latest location where migrants are most frequently seen camping out. It's also where city officials say they've seen organized gangs operating, according to this report from KVIA.
What about the border itself? Governor Greg Abbott sent the Texas National Guard in and set up razor wire on the banks of the Rio Grande in some locations.
KVIA also had an exclusive interview with DHS Secretary Alejandro Mayorkas ahead of Biden's visit.
What about less serious stops? I know, probably unlikely given the seriousness of the stop, but you never know. Biden loves ice cream. Chico's Tacos? Will that get presidential security clearance?
We shall see!
Check out some additional responses regarding President Biden's border wall visit below, via our news partners at KVIA.
Texas Rock Star Gravesites
The Graves Of Texas Rock Stars