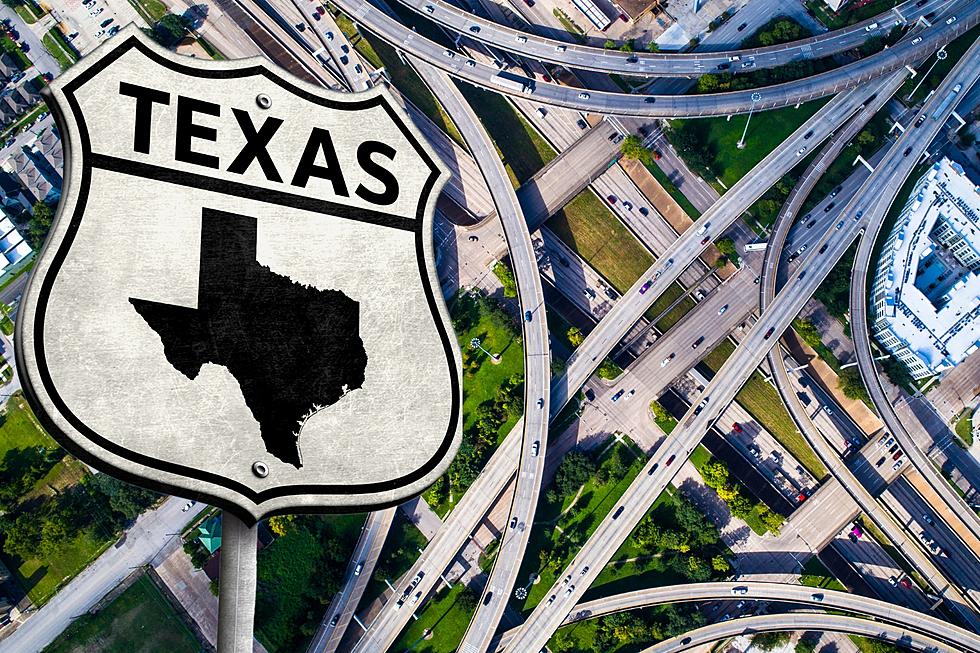 Texas Beware, Here Are The 10 Most Dangerous Highways In The State
Photo: Canva
Welcome to Texas, where endless prairies and long highways attract travelers from all over. For me, there is always some excitement when hitting the open road. However, there are certain stretches of highway that demand caution and respect. Texas has a network of roads that are famous for hazardous conditions. Get ready to uncover the most dangerous highways in Texas.
According to the travel website Peaking, these are the 10 highways that cause the most accidents and death. I don't know about you, but I've traveled some of these very roads. It's good to be in the know the next time you're out trekking Texas. Take care out there. Do you drive any of these highways?
LOOK: TEXAS, BEWARE THE 10 MOST DANGEROUS HIGHWAYS IN THE STATE
TX-183 through Irving, Fort Worth, and Euless
This is a major highway that connects Dallas to Fort Worth. I've driven it often. It's loaded with sharp turns and narrow lanes.
I-45 in Houston, from Route 5 to Exit 50
This 9-mile stretch of highway is known for high traffic. Eleven fatal accidents have been reported just in the last few years. This is a mean piece of highway.
I-20 through Fort Worth, Forest Hill, and Kennedale
It's the main interstate that connects Dallas to Fort Worth and it's a dangerous one. It's seen 12 fatalities. Blowouts and brake failures add to the dangers of this highway.
I-45 in Houston, between Airtex Drive and Mt. Houston Road
This is a north-south highway that connects Houston with Dallas. This particular section of road is seven miles long and known to be extremely dangerous during bad weather conditions.
Lyndon B. Johnson Freeway (I-635) through Mesquite and Garland
Here's another piece of highway I'm sure most of us from Abilene have driven at one point or another. It's known for having fatal crashes due to high traffic, especially during rush hour. Expect a delay on this one. It's nasty.
Texas 12 Loop in Dallas
This 17-mile loop runs through parts of Dallas. The highway has seen many accidents, averaging a fatal crash every 2.5 miles. It's filled with exits that can confuse drivers. Look out for this one.
Tomball Parkway (TX-249) in Northwest Houston
This is a 14-mile highway that connects Houston to Tomball. Fourteen crashes have been reported on this stretch making it one of the most dangerous in Texas.
I-35 in Austin, between exit 244 and the Route 290 Interchange
I-35 is one major highway. It runs through six states. This portion channels through Austin and has been the scene of 14 fatal crashes in two years. Reckless driving and speeding were the main factors in these accidents.
Marvin D. Love Freeway (Hwy 67)
Highway 67 is the main freeway in Dallas connecting surrounding cities to downtown. It's 11 miles long and the traffic volume is insane. It's seen 15 deadly crashes within a two-year span.
Interstate 35E (I-35E)
Here's another one for the Dallas area. This deadly piece of highway runs through the Dallas-Fort Worth metroplex. There have been 20 fatal accidents within two years; speeding and ignoring traffic signs were the main causes.
The statistics speak for themselves. There are some treacherous highways right here in Texas and not too far from Abilene. It's a reminder of the need for cautious driving and following traffic laws to keep everyone safe.
Some traffic laws are lesser-known but still enforced. Take a look below for some of these offenses of which you may have been unaware.
LESSER KNOWN TEXAS TRAFFIC LAWS