Hollywood Dirt: Gisele Bundchen Gives Birth to Second Brady Child, Wendy Williams Calls Beyonce Stupid + More
BABY POOP – GISELE BUNDCHEN GIVES BIRTH TO TOM BRADY'S DAUGHTER: That sound you just heard was the sound of angels singing at the news that the highest-paid supermodel in the world just gave birth to another genetically perfect Brady baby. Reports indicate GISELE BUNDCHEN, who is married to NFL quarterback TOM BRADY, delivered a baby girl they named Vivian.
This is baby #2 for the power couple. Brady has another son with actress BRIDGET MOYNAHAN. Gisele hit up Facebook to thank everyone for their "support and well wishes" and shared the first photo of little Vivian's hand holding onto Bundchen's … 
WENDY WILLIAMS SLAMS BEYONCE! THINKS SHE'S STUPID!: WENDY WILLIAMS put BEYONCÉ on blast basically saying Beyoncé sounds stupid! Wendy was talking about Beyoncé's upcoming HBO documentary on her show Wednesday, and said she was planning on watching it — with the closed-captioning on so she can understand what she's saying.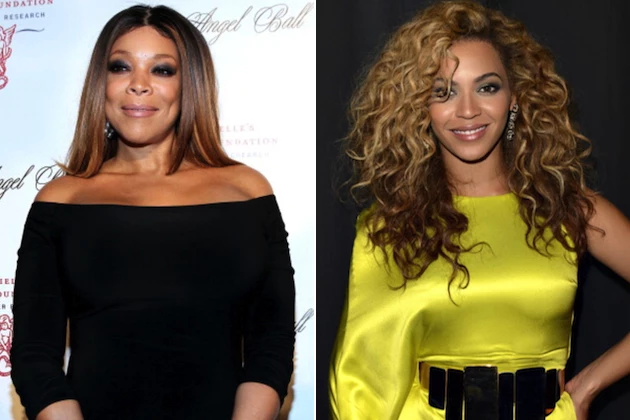 "Fortunately, one of the TVs in our kitchen has closed-captioning," she said. "So I'll be able to understand what she says." Williams then added, "You know Beyoncé can't talk. Beyoncé sounds like she's got a fifth grade education…Honestly. We really do have closed-captioning just for times like that." Beyoncé hasn't responded, and Wendy hasn't commented on it since.
DEMI MOORE PARTIES – ALLEDGED BOY TOY DENIES DATING HER: DEMI MOORE appears to be back in the swing of things. ASHTON KUTCHER'S ex was photographed partying in Miami yesterday alongside LENNY KRAVITZ and GEORGE CLOONEY'S girlfriend STACY KEIBLER. (PHOTO) (PHOTO)
Demi definitely looks like she's enjoying herself, if you know what I mean and I think you do, but there's no word if alcohol or any other substances had anything to do with that.
Meanwhile … the 26-year-old art dealer who has been romantically linked to Demi is denying they are dating. When Vito Schnabel was asked if there was any truth to the rumors he replied, "No. Nope." But just hours later, according to TMZ, he and Demi were spotted making out at the very same Chanel party where Demi was seen dancing.
LINDSAY LOHAN IS A WANTED GROUPIE: LINDSAY LOHAN is continuing her pursuit of The Wanted singer Max George. After checking out the band in New York last month — the night she ended up getting arrested for fighting with a woman inside a Manhattan nightclub — Lindsay traveled to Philadelphia Wednesday to catch another gig. Linds was said to have made an appearance backstage and was photographed signing autographs for fans. (PHOTO)
A source told TMZ Lindsay later hitched a ride on the band's tour bus to their gig in Boston last night. As for Max, quote, "He doesn't want a girlfriend, and is a single guy but doesn't mind having Lindsay around."
BABY POOP – SHAKIRA'S BABY DADDY SHARES ULTRASOUND PIC: SHAKIRA'S soccer stud boyfriend, Gerard Pique, shared an ultrasound picture of their unborn son online yesterday …
'DANCING' HOST BROOKE BURKE RECOVERING FROM CANCER SURGERY: BROOKE BURKE had her thyroid cancer surgery yesterday, and from what she Tweeted afterwards, it sounds like everything went well. "Thank God it's over. I'm clean, surgery went well and I can talk," she posted. She added, quote, "Feels like I got hit by a car." Pre-surgery, Brooke posted a pic of herself in her hospital gown with the caption "last look at my neck"
LEANN RIME'S HUSBAND AND HIS EX BLAST EACH OTHER IN VERY PUBLIC FEUD: Brandi Glanville and her ex-husband EDDIE CIBRIAN took their feud over their kids up a notch yesterday.
Brandi recently gave an interview to Us Weekly in which she said she didn't want LEANN RIMES alone around their sons, claiming Rimes let the boys ride their bikes without helmets, and that one of them got sick eating LeAnn's laxatives, which she claimed LeAnn uses because she has an eating disorder.
Well, Cibrian was furious and released a public statement telling Brandi, "one day when wine and narcissism are not consuming you, you will realize how fortunate the kids are to have LeAnn in their life." He added, "If [Brandi] truly cared about the welfare of our sons, she would stop the constant bashing on an important person in their lives and focus on productive co-parenting to make our blended family the strongest it can be. And she would do so privately."
Well, Brandi, who's on one of the 'Real Wives' reality shows, doesn't believe in private and immediately hit up Twitter in a rant, calling LeAnn an angelfish, "because she sings like an angel and drinks like a fish." She also told Eddie to, "Man the f*** up, put the tequila down and be a proper parent." She later deleted those tweets and admitted it was a mistake, explaining, "I was in defense mode after seeing (Eddie) put his online. Let's not talk of them anymore. I was wrong 2 put it up."
BABY POOP – DREW BARRYMORE EXPLAINS DAUGHTER OLIVE'S NAME: DREW BARRYMORE sat down with ELLEN DEGENERES yesterday for her first interview since giving birth to daughter Olive ten weeks ago. Drew explained how she and husband Will Kopelman decided on the child's name. "I was reading a book with my husband," she said. "I was three months pregnant and they said your baby is the size of an olive, and that was it. We never looked back." Ellen then joked, "It could have been the size of a peanut or a grapefruit."
Subscribe to 93.1 KISS FM on